MP: New Greek Gov't Should Continue Financial Stability Program
TEHRAN (Tasnim) – A senior Greek politician and member of the European Parliament emphasized that there are no magic formulas for resolving the financial crisis in the country and the new government should only follow the political path already established.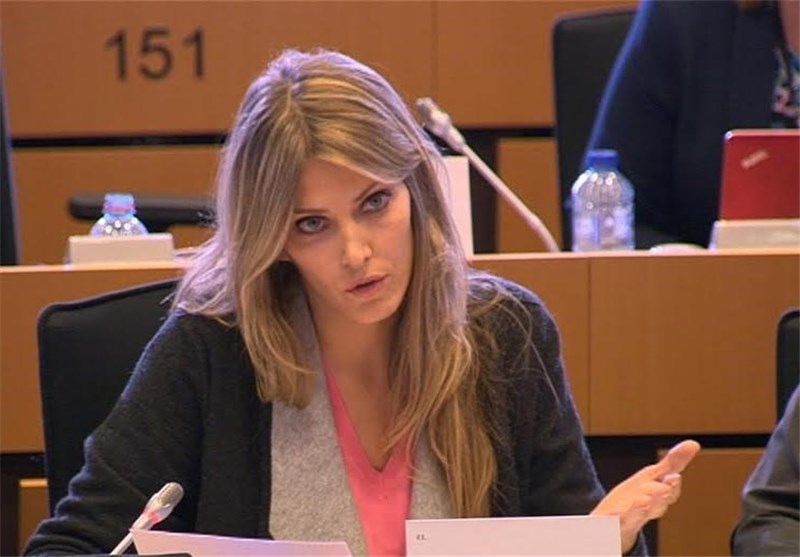 "The current financial situation in Greece endangers its position in the Eurozone," Eva Kaili, a member of Greece's Hellenic Parliament, said in an interview with the Tasnim News Agency.
"We must keep the great efforts to strengthen our position in the euro-area and this requires a clear pro-European strategy, consistency and political coherence," she said.
"I hope that the new elected government of Greece will follow this path and will not allow Greece to leave the core of the European edifice," Kaili added.
"There are no magic formulas… there is one political path already established. This is designed by us and our European friends."

"It would be very irrational if the new Government waste the efforts and the outcomes achieved so far, just one step before the end of the crisis, and ruin our share to prosperity that comes from 2015 on," the MP noted.

The Greek lawmaker also expressed the hope that the new prime minister would have a reasonable plan in his mind and would not "ruin the great achievement the Greek people achieved with their sacrifices so far."
Greece's new Prime Minister Alexi Tsipras whose party has promised better terms for the crisis-hit country won a decisive victory in the general election on Sunday.
Radical leftists Syriza, led by Alexis Tsipras, have pledged to renegotiate the international bailout that imposed austerity on Greece.