Airlines Stop Flights to Baghdad after Shooting
TEHRAN (Tasnim) - All foreign airlines flying to Baghdad have cancelled flights landing at the city's international airport after a FlyDubai passenger jet was shot at while approaching the Iraq capital.
January, 27, 2015 - 16:22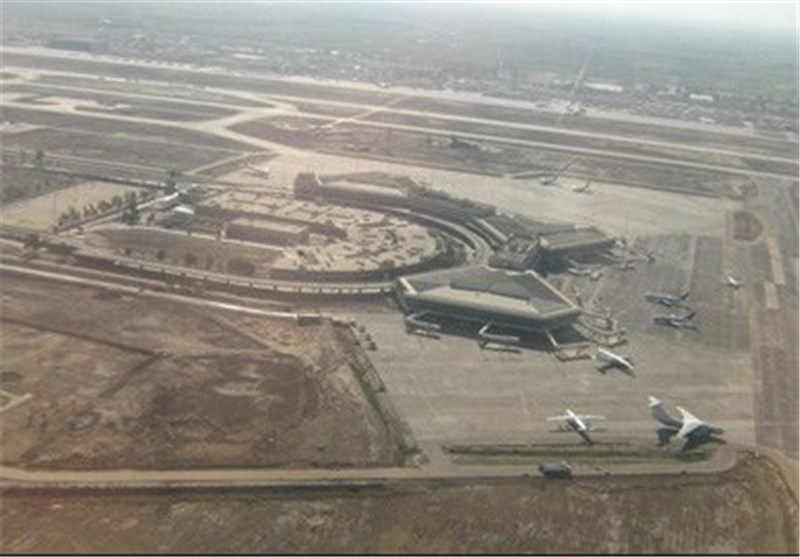 An aviation official and a security official told Reuters news agency that two passengers were lightly injured when three or four bullets hit the body of the plane on Monday evening but they were unable to specify the source of the gunfire.
Flydubai, Emirates, Sharjah's Air Arabia and Abu Dhabi's Etihad were the first to suspend flights following the incident, in line with a directive from the United Arab Emirates' civil aviation authority.
"To comply with the UAE General Civil Aviation Authority ban on operation to and from Baghdad on security grounds, we have suspended all flights to the Iraqi city with immediate effect and until further notice," Abu Dhabi-owned Etihad said in a statement on Tuesday.
"The safety of our guests and employees is always our first priority. We will continue to work closely with the authorities and monitor the security situation before recommencing scheduled services to Baghdad."
Etihad said travellers would receive refunds for tickets that were already issued.
Al Jazeera's Jane Arraf, reporting from Baghdad, said representatives of the international and regional airlines were meeting on Tuesday to discuss the security situation at the airport.
"We were told that it was actually sniper fire that happened in an area just adjacent to the Baghdad airport.
"According to security and aviation sources a gunman who was beyond the wall of the airport - in an area that is controlled by Iraqi security forces - appears to have used a sniper rifle and fired three of four shot that actually hit the plane as it was coming in to land."
A spokesperson of FlyDubai said the damage to the aircraft fuselage was consistent with small arms fire, however, he denied that any passengers had required medical treatment and said an investigation was under way.
Another aviation official said Iraq had briefly suspended air traffic on Monday following the incident but that most flights had resumed on Tuesday morning, Al Jazeera reported.
Several airlines rerouted their flights over Iraqi airspace last year as a security precaution amid fears that Islamic State in Iraq and the Levant (ISIL) fighters have weapons capable of shooting down planes and despite Iraqi government's insistence that the country's skies are safe.