Obama in Riyadh for Strategic Talks with New King
TEHRAN (Tasnim) - US President Barak Obama arrived in Riyadh on Tuesday for strategic talks with the new Saudi King, Salman bin Abdulaziz Al Saud.
January, 27, 2015 - 17:35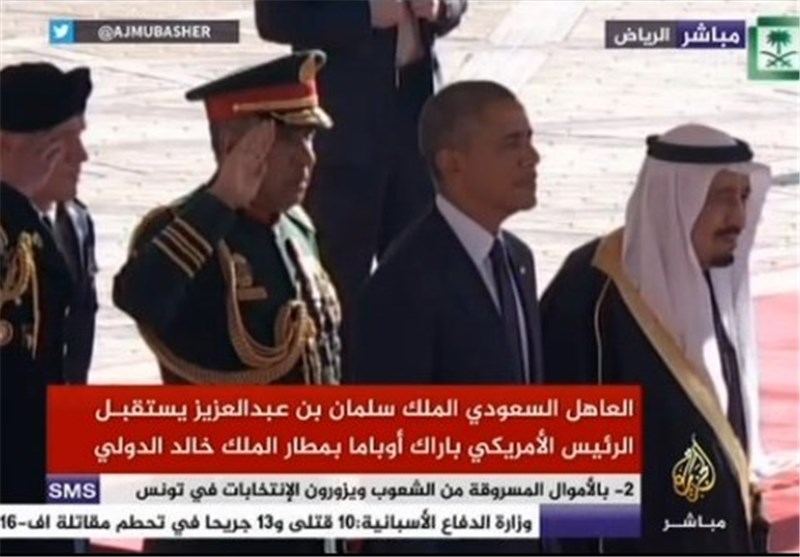 The two leaders will discussed issues of mutual interests such as Iran's nuclear program, the anti-terrorism fight, and the situation in Yemen and Syrian crisis, Al Arabiya news reported.
After the the talks, Obama and his delegation of more than 30 officials will attend a banquet with senior Saudi officials and princes.
It's the first US-Saudi summit since King Salman took over the ruling of the oil-rich state after his brother King Abdullah died on Friday.
Obama cut short of his visit to India to be able to visit Saudi Arabia to offer his condolences and discuss key regional and international issues, Xinhua reported.