Mother of Japanese Captive Begs PM to Save Son Held by ISIL
January, 28, 2015 - 10:56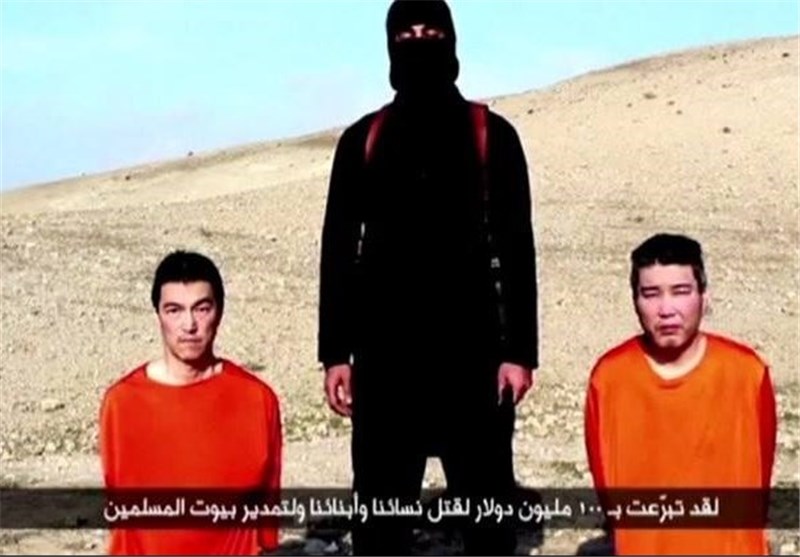 TEHRAN (Tasnim) - The mother of the ISIL captive Kenji Goto appealed for his life on Wednesday after a new video appeared to show the Japanese journalist saying he had 24 hours to live unless Jordan released a would-be suicide bomber.
The voice on the video added that another hostage, Jordanian pilot Muath al-Kasaesbeh, had a shorter time to live. Japan confirmed the existence of the video at 11 pm (1400 GMT) on Tuesday.
The voice said Goto would be killed unless Jordan freed death row inmate Sajida al-Rishawi, an Iraqi woman held by Jordan for her role in a 2005 suicide bombing that killed 60 people in Amman, Reuters reported.
"Please save Kenji's life. I call on you to work with all your strength in negotiations with the Jordanian government," Goto's mother, Junko Ishido, said in a letter to Prime Minister Shinzo Abe that she read out at a news conference.
"His remaining time is very short ... I beg you to do everything in your power," Ishido said, reiterating that her son was not an enemy of Islam.
Abe said the latest video was "despicable". He called on Jordan to cooperate in working for Goto's quick release, but vowed Tokyo would not give in to terrorism.
Reuters could not verify the authenticity of the video, but Chief Cabinet Secretary Yoshihide Suga said it appeared to show Goto. The voice on the video resembled that of Goto in an earlier video over the weekend which the Japanese and US governments believed was authentic.
If verified, the video would be the third involving the 47-year-old Goto, a veteran war reporter.
The hostage issue is the deepest diplomatic crisis Abe - who must tread a fine line between appearing firm but not callous - has faced in just over two years in office.