Top Bahraini Figures Condemn Al Khalifa for Sheikh Salman's Trail
TEHRAN (Tasnim) – Prominent Shiite clerics Ayatollah Sheikh Isa Ahmed Qassim and Sayed Abdulla Al Ghoraifi, in a joint statement, condemned the Bahraini regime for putting Sheikh Ali Salman, the opposition leader, on trial.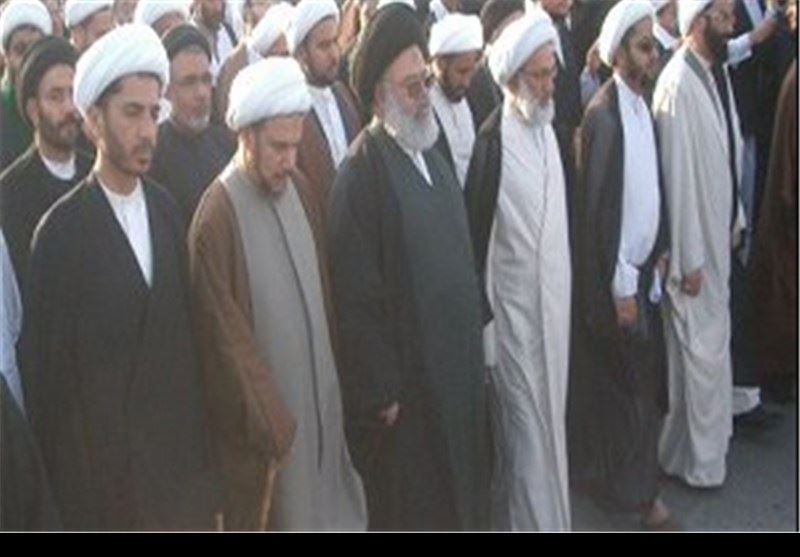 In the statement, the two Shiite clerics emphasized that Sheikh Salman's trial is tantamount to the trial of all Bahraini nation for their legitimate demands and is an attempt to block the path to reform.
It is impossible that the Bahraini nation give in to the pressures, the statement added.
God willing, the nation will continue its protests until the realization of all its demands despite the Al Khalifa rulers' "cruel acts".
The first session of Sheikh Salman's trial was held on Wednesday. Later, Bahraini media reports said the trial was adjourned to February 25.
Salman was arrested on December 27 after long hours of investigation over alleged anti-regime incitements.
The 49-year-old cleric is charged with "promoting regime change by force, threats, and illegal means, and of insulting the Interior Ministry publicly," said Bahraini prosecutor Nayef Mahmud.
The Al Khalifa regime is pressing ahead with its crackdown on opposition, after it extended the detention of Sheikh Salman for an unlimited period.