Kiev Used Barrier Squads to Prevent Troops from Retreating: E. Ukraine Militia
January, 28, 2015 - 12:16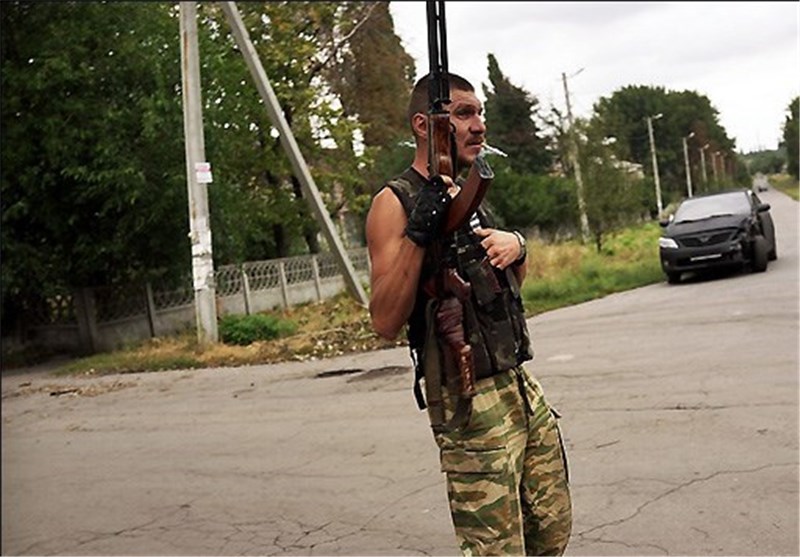 TEHRAN (Tasnim) - The Ukrainian military employed barrier troops who fired at their fellow servicemen in order to prevent their retreat during a night battle in the country's southeast, the Defense Ministry of the Donetsk People's Republic (DPR) said.
"Ukrainian troops are demoralized, which is proven by an unprecedented incident that occurred last night," DPR Defense Ministry spokesman Eduard Basurin said, as quoted by Donetsk News Agency.
An injured Ukrainian soldier who surrendered to the militias said during questioning that "anti-retreat units from territorial defense battalions were used against the Ukrainian troops," Basurin said.
According to the spokesman, 70 Ukrainian troops have surrendered to the rebels since January 9, with 11 of them capitulating in the past 24 hours.
Meanwhile, the Ukrainian Defense Ministry decided to accelerate the graduation of students from the country's military schools and universities in order to deploy them to the conflict zone in the Donetsk and Lugansk Regions, TASS reported.
"It is done to make up for the huge combat losses of officers" in the fighting in the southeast and the mass evasion of mobilization by reserve officers of the Ukrainian army, representative parent associations of Ukrainian military schools said.
According to the parents, the Defense Ministry plans to send over 2,000 under-educated lieutenants to the war-torn southeast.
Preparations for the early graduations are already underway in military schools in Kharkov, Lvov, and Poltava, they said.
Notably, graduates of Kharkov Air Force University will be sent to infantry units due to the shortage of operational planes in the Ukrainian military.
The parents stressed that they do not agree with the decision by the Defense Ministry and promised to stage rallies and block the country's military schools and universities.
Last Tuesday, the Ukrainian military launched yet another military draft, which aims to recruit 100,000 people into the army in three stages throughout the year.