Bahraini Opposition Leader's Trial Adjourned to Late February
TEHRAN (Tasnim) – The first session of the trial of the Bahraini opposition leader, Sheikh Ali Salman, whose detention has sparked massive demonstrations in the Arab country, was held on Wednesday as independent Journalists were prevented from entering the court.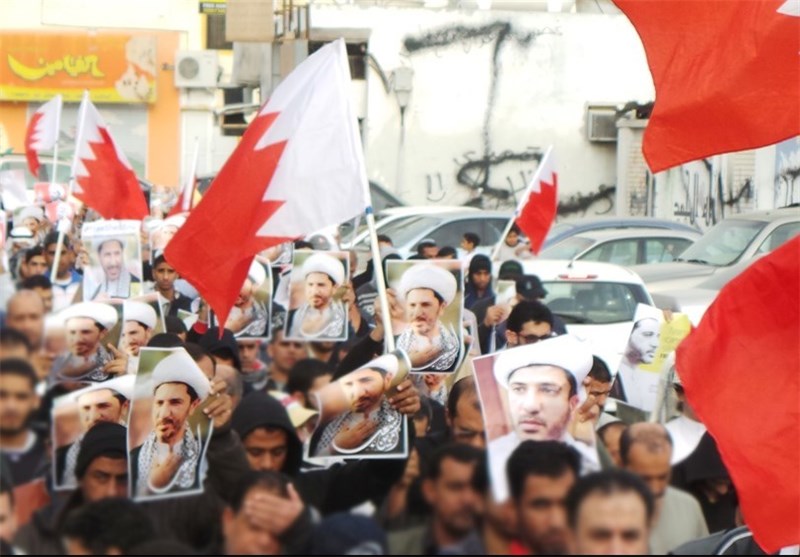 The trial of the secretary general of Al-Wefaq National Islamic Society, Bahrain's main opposition bloc, was adjourned to February 25, according to Bahrain Mirror news website.
Bahrain's Lulu TV channel also reported that a number of delegates from the embassies of Britain, the US, France and Italy attended the court hearing.
That is while the AL Khalifa regime barred the members of al-Wefaq party and some other heads of opposition groups from entering the court.
In messages posted on his Twitter account on Tuesday on the eve of his trial, Sheikh Ali Salman had addressed the Bahraini people, saying, "Do not be sad for my imprisonment, I am ready to spend my life as a prisoner for your sake and your children's happiness and their future."
He asked people to call for the freedom of all political prisoners in the Bahraini jails and pursue the right to elect their own government.
Salman was arrested on December 27 after long hours of investigation over alleged anti-regime incitements.
The 49-year-old cleric is charged with "promoting regime change by force, threats, and illegal means, and of insulting the Interior Ministry publicly," said Bahraini prosecutor Nayef Mahmud.
The Al Khalifa regime is pressing ahead with its crackdown on opposition, after it arrested Sheikh Salman.
The uprising in Bahrain began in mid-February 2011. Protesters initially called for political reforms and a constitutional monarchy. However, the demand later changed to an outright call for the ouster of the Al Khalifa family following its brutal crackdown on popular protests.
Scores of people have been killed in the crackdown and security forces have arrested hundreds including doctors and nurses. Dozens of demonstrators have also been sentenced to jail terms for attending street protests.