Gorbachev: US Dragging Russia into New Cold War
TEHRAN (Tasnim) – Mikhail Gorbachev has accused the US of dragging Russia into a new Cold War. The former Soviet president fears the chill in relations could eventually spur an armed conflict.
January, 29, 2015 - 17:56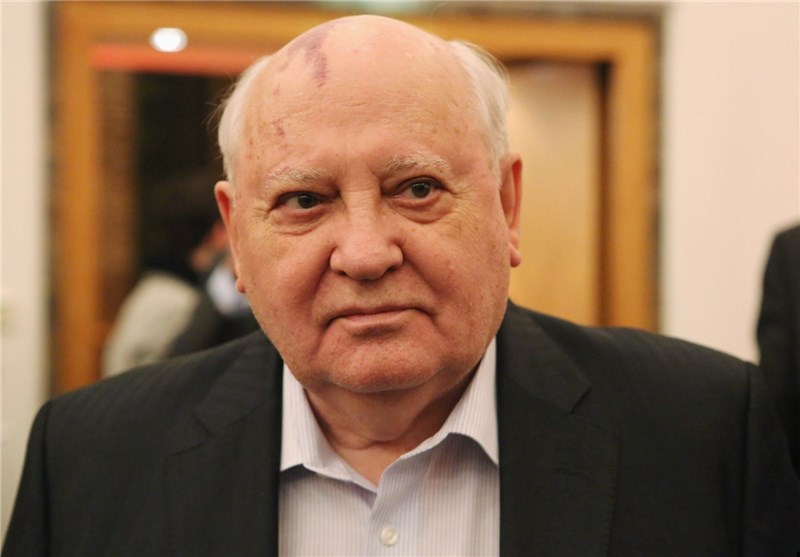 "Plainly speaking, the US has already dragged us into a new Cold War, trying to openly implement its idea of triumphalism," Gorbachev said in an interview with Interfax.
The former USSR leader, whose name is associated with the end of the Cold War between the Soviet Union and the United States, is worried about the possible consequences.
"What's next? Unfortunately, I cannot be sure that the Cold War will not bring about a 'hot' one. I'm afraid they might take the risk," he said.
Gorbachev's criticism of Washington comes as the West is pondering new sanctions against Russia, blaming it for the ongoing military conflict in eastern Ukraine, and alleging Moscow is sending troops to the restive areas. Russia has denied the allegations.
"All we hear from the US and the EU now is sanctions against Russia," Gorbachev said. "Are they completely out of their minds? The US has been totally 'lost in the jungle' and is dragging us there as well."
Gorbachev suggests the situation in the EU is "acute" with significant differences among politicians and different levels of prosperity among member nations, according to RT.
"Part of the countries are alright, others – not so well, and many, including Germany, are excessively dependent on the US."
In the USSR, Mikhail Gorbachev served as General Secretary of the Communist Party's Central Committee from 1985 until 1991, and as the Soviet Union's only president from 1990. He led controversial perestroika reforms that are believed to have accelerated the dissolution of the Soviet Union. Gorbachev's rule was marked by considerable warming in relations with the West.