Deaths after Gas Blast at Mexico Children's Hospital
TEHRAN (Tasnim) - A gas explosion has struck a children's hospital in Mexico City, killing at least three people and injuring dozens, including 22 children, officials say.
January, 30, 2015 - 11:31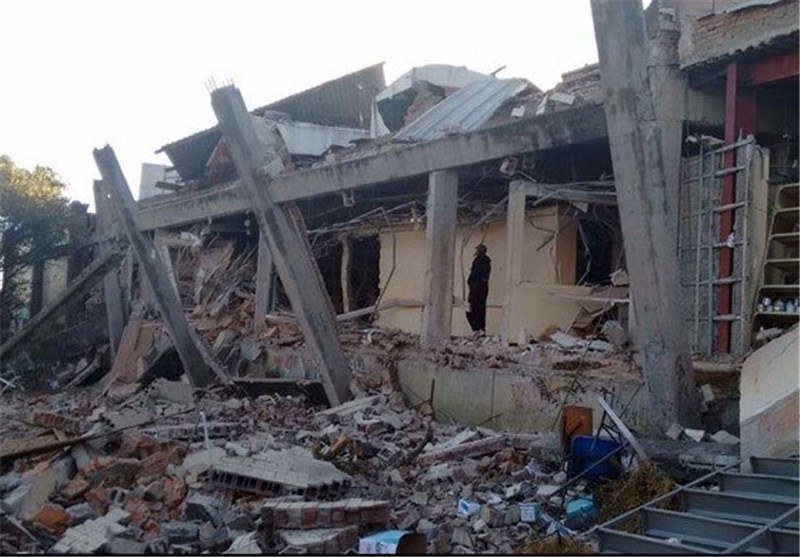 Rescuers combed through the rubble of the Maternity and Children's Hospital in the Cuajimalpa borough on Thursday, to look for people who were trapped following the blast.
A 25-year-old nurse and a newborn baby died at the scene, while another infant died several hours later at another pediatric hospital, said Armando Ahued, the city's health secretary.
The blast happened when a gas tanker blew up outside the building in the morning, officials said, adding that 110 people were inside the hospital at the time.
Officials said the explosion took place when workers were unable to control a hosepipe leak.
Television images showed people with bloodied faces being carried to ambulances.
Around 40 percent of the hospital has collapsed, Al Jazeera reported.
Mexico City Mayor Miguel Angel Mancera said at least 32 adults and 22 children were injured, though none were in serious condition. Most were hit by shattered glass.
Mexico has been hit by other gas explosion tragedies in recent years.
In February 2013, 37 people died in the headquarters of the state energy firm Pemex in Mexico City following a gas build-up in the skyscraper's basement.
In May 2013, 25 people died following a gas-tanker accident in Mexico City.
Last year, three people died in the northeastern state of Tamaulipas when a gas leak caused an explosion in a shopping center.