Iranian MP Urges Washington to Learn from Past, Avoid New Sanctions
TEHRAN (Tasnim) – A senior Iranian lawmaker warned that Tehran will step up its uranium enrichment activity should the United States decide to impose any new sanctions on the Islamic Republic.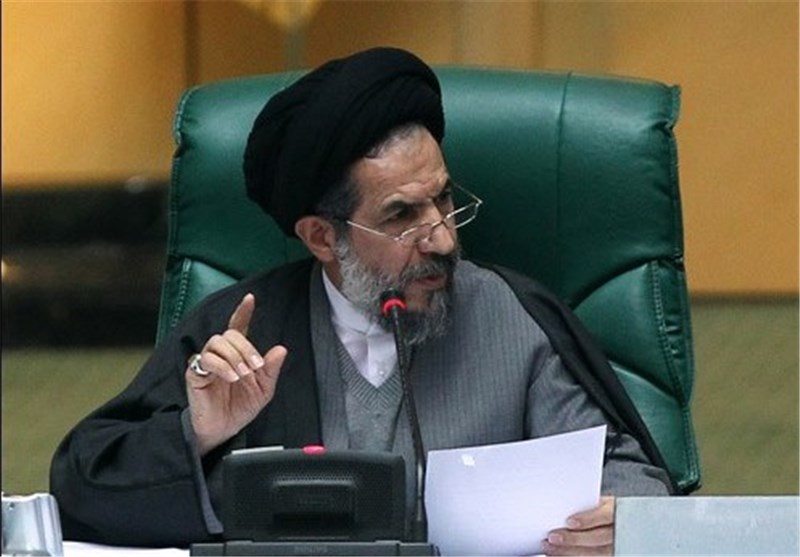 Iranian Parliament's First Vice-speaker Mohammad-Hassan Aboutorabifard on Thursday said that if the US Congress decides to ratchet up sanctions against Iran, the Iranian parliament will instruct the government to increase uranium enrichment for peaceful purposes as much as needed by the country.
He noted that the parliament has worked out the necessary strategies to deal with possible new sanctions.
The senior parliamentarian urged Washington to learn lessons from its experience over the past few years.
Earlier this month, spokesman for the National Security and Foreign Policy Committee of Iran's parliament, Seyyed Hossein Naqavi Hosseini, said that the legislators are working on a motion under which the government would be obliged to step up uranium enrichment using new-generation centrifuges.
He said that the move is in reaction to recent announcements by US lawmakers that Congress mulls more sanctions against the Islamic Republic.
US Senate Republicans are pressing the Senate Majority Leader Mitch McConnell to put an Iran sanctions bill up for an immediate vote in the floor after it passed a key committee.
The Senate Banking Committee voted 18 to 4 Thursday to advance the controversial legislation- coauthored by Robert Menendez, Democrat of New Jersey, and Mark Kirk, Republican of Illinois- despite warnings from the White House that any sanctions at this juncture would derail the ongoing nuclear talks with Iran.
Iran and the Group 5+1 (the five permanent UNSC members plus Germany) are in talks to hammer out a final agreement to end more than a decade of impasse over Tehran's peaceful nuclear program.
In November 2013, they signed an interim deal –the Joint Plan of Action- in Geneva that took effect on January 20, 2014 and expired six months later. They later extended the deal until November 24, 2014.
After failing to reach a lasting accord by the self-imposed November 24 deadline, the parties once again decided to extend the deadline for seven more months.