Kerry, Zarif May Meet in Munich: Report
TEHRAN (Tasnim) – Another round of nuclear talks between US Secretary of State John Kerry and his Iranian counterpart Mohammad Javad Zarif is likely to be held in German city of Munich next week, a media report said.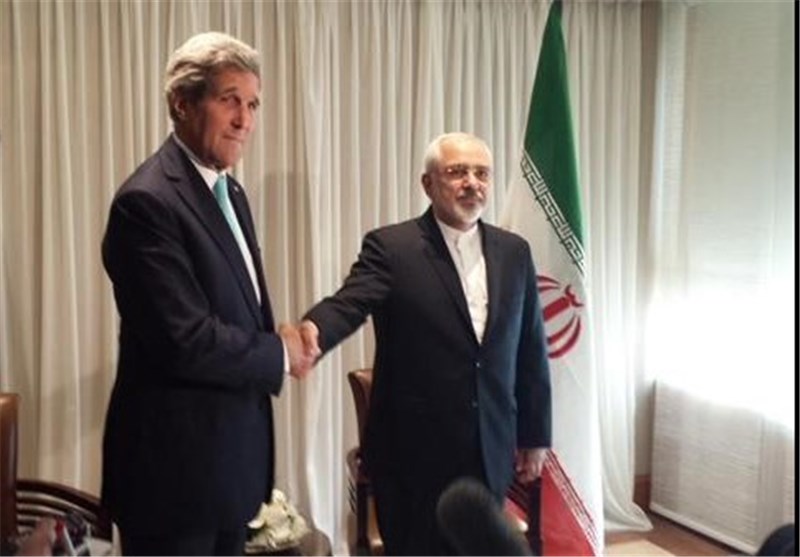 Associated Press (AP) quoted US officials as saying that Kerry may meet Zarif during his stay in Munich to attend an international security conference.
Earlier this month, Zarif had raised the possibility of another round of nuclear talks on the sidelines of the 51st Munich Security Conference, due to be held from February 6 to 8.
According to the AP report, Kerry is also slated to discuss Iran's nuclear issue with his Russian counterpart Sergey Lavrov during the Munich Conference.
In the latest round of negotiations, deputy foreign ministers from Iran and the European members of the Group 5+1 (the five permanent UNSC members plus Germany) held a one-day round of talks in the Turkish city of Istanbul on Thursday.
Iranian Deputy Foreign Minister Seyed Abbas Araqchi described talks a difficult "Marathon", but said an interim agreement could be reached by March.
Following an interim nuclear deal signed in Geneva in November 2013, two deadlines for a final, comprehensive deal have been missed, and now a third one is looming on July 1.
Negotiations between Iran and the Group 5+1 (also known as the P5+1 or E3+3) aim to hammer out a final agreement to end more than a decade of impasse over Tehran's peaceful nuclear program.