Bahraini Regime Clamps Down on Nationwide Peaceful Protests
TEHRAN (Tasnim) – The Bahraini security forces attacked protesters during peaceful rallies held across the Persian Gulf country in solidarity with opposition leader Sheikh Ali Salman, who has been in detention for more than a month.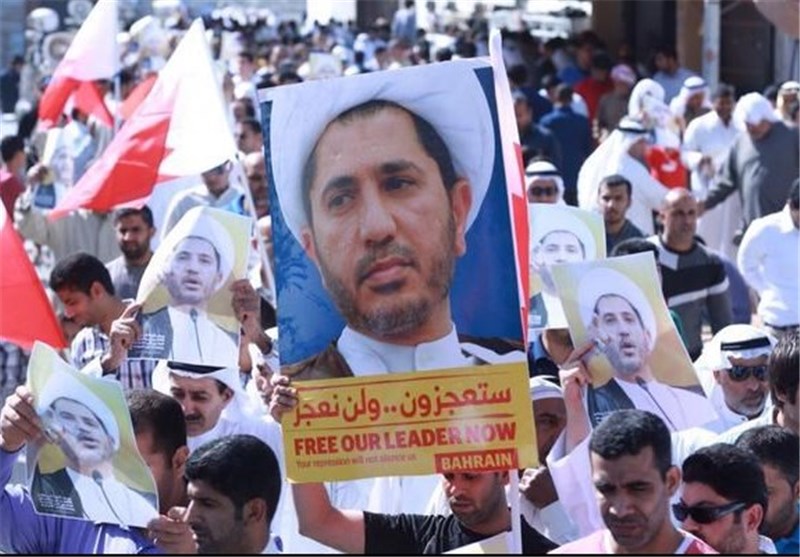 The Bahraini people took to streets in different towns after Friday prayers and chanted anti-regime slogans in support of Sheikh Salman, the secretary general of al-Wefaq National Islamic Society, according to media reports comin out of the country.
The demonstrators, who carried the pictures of the senior cleric, called on the Al Khalifa regime to immediately release him.
The Bahraini forces responded by firing tear gas and birdshot at protesters, severely injuring a number of them.
Picture of a Bahraini teenager injured in an attack by regime forces on peaceful protesters on Friday.
The deadly crackdown on peaceful protests in Bahrain has drawn condemnation from the international rights groups.
Human Rights Watch slammed Bahrain's Al Khalifa regime for trampling on people's fundamental rights and repressing dissent.
The organization in its World Report 2015 censured the regime for human rights violations and crackdown on human rights activists and political opposition.
According to the report, which was released on Thursday, new evidence shows that Bahraini courts play a more active part in maintaining the repressive order in the country.
Over 40 activists have also been jailed for life since the uprising began in Bahrain in 2011, the report said.
The report's release came a day after the first session of Sheikh Salman's trial was held. The trial has been adjourned until February 25.
Salman was arrested on December 27 after long hours of investigation over alleged anti-regime incitements.
The 49-year-old cleric is charged with "promoting regime change by force, threats, and illegal means, and of insulting the Interior Ministry publicly," said Bahraini prosecutor Nayef Mahmud.