Hamid Soryan Tops Greco-Roman Rankings in 59kg
TEHRAN (Tasnim) - Hamid Soryan from Iran maintained his position as the best Greco-Roman wrestler in weight class of 59 kg, according to unitedworldwrestling.org.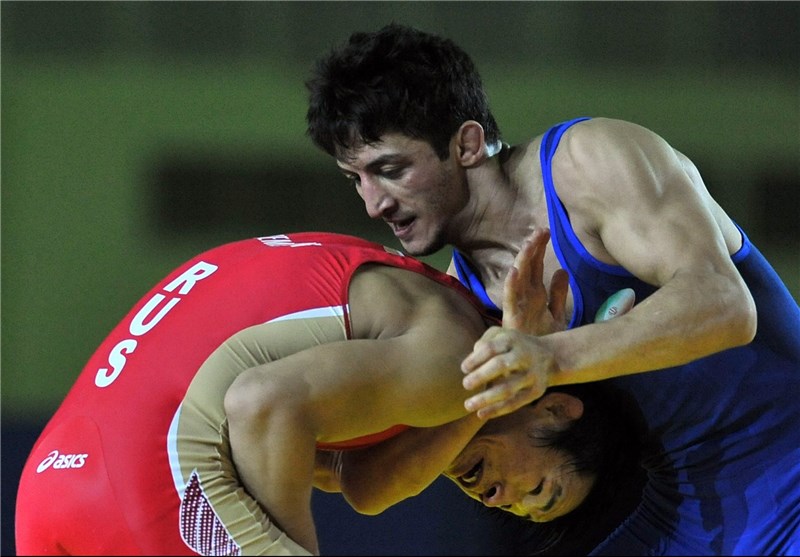 Soryan became Iran's most-decorated wrestler in 2014 and holds the top ranking at 59kg class.
The Iranian iconic wrestler claimed his sixth world championship title in last year's September in Tashkent, Uzbekistan.
1. Hamid SORYAN (IRI) – World No.1 (1)
2. Mingiyan SEMENOV (RUS) – World No.2 (2)
3. Elmurat TASMURADOV (UZB) – World No.3 (3)
4. Stig Andre BERGE (NOR) – World No.3 (4)
5. Kohei HASEGAWA (JPN) – Asian Games No.1 (5)
6. YUN Won-Chol (PRK) – Asian Games No.2 (6)
7. Ivo ANGELOV (BUL) – Schultz Memorial No.1 (10)
8. Aleksandar KOSTADINOV (BUL) – Schultz Memorial No.2 (9)
9. Ismael BORRERO MOLINA (CUB) – World No.5 (7)
10. Ivan KUYLAKOV (RUS) – Pytlansinski No.2 (11)
11. Hatham Mahmoud FAHMY (EGY) – World Military No.1 (12)
12. Spenser MANGO (USA) – World No.5 (8)
13. Mirandek AINAGULOV (KAZ) – Schultz Memorial No.3 (not ranked)
14. Almat KEBISPAYEV (KAZ) – Schultz Memorial No.2 (17)
15. Tarik BELMADANI (FRA) – Paris GP No.1 (nr)
16. Taleh MAMMADOV (AZE) – GGP Final No.1 (13)
17. WANG Lumin (CHN) – World No.8 (14)
18. LEE Jung-Baek (KOR) – World No.9 (15)
19. Murad MAMMADOV (AZE) – Paris GP No.3 (nr)
20. Karen ASLANYAN (ARM) – German GP No.3 (18)