Attack on Police Station in N. Afghanistan Kills 5, Taliban Claim Responsibility
TEHRAN (Tasnim) - A total of five persons, presumably Taliban insurgents, were killed and one police sustained injuries as a group of gunmen stormed a police station in Kunduz provincial capital Kunduz city on Tuesday.
February, 10, 2015 - 13:54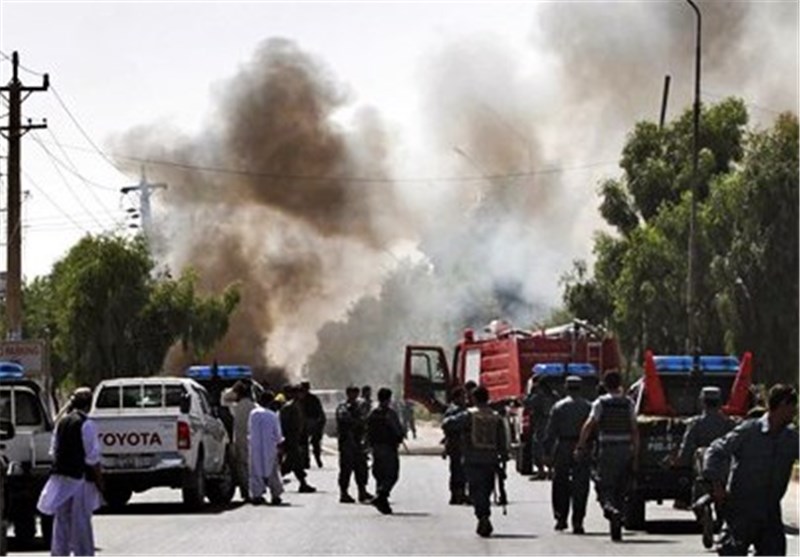 Police spokesman in the province Sayyed Sarwar Hussaine said "A five-member armed group equipped with suicide vests and assault rifles attacked a police station at 10:30 am local time today but all were killed within 20 minutes either in their blasts or in police gun shots."
Going into details, the officer said that first a suicide bomber wearing police uniform blew himself up next to the gate of police station compound after police identified him and ordered him to stop, enabling three others to enter the compound but police in quick reaction shot them dead on the spot.
The fifth attacker riding an explosive laden-car exploded his car outside the police station, killing himself on the spot and damaged some houses and shops at nearby, Hussaine further said.
He also said that only one police constable sustained injuries in the firefight which lasted for 20 minutes.
Meantime, eye witnesses said that four police had been injured in the violent incident, Xinhua reported.
Taliban militants fighting the government have claimed of responsibility for the attack.
Zabihullah Mujahid who claims to speak for the Taliban outfit in contact with media claimed that a group of suicide bombers stormed the police station in Kunduz city, inflicting huge casualties on police personnel, a claim rejected by Hussiane as baseless.
Hussiane and Interior Ministry spokesman Sediq Sediqi have both rejected Taliban claim, saying all the five attackers had been killed either in their blasts or police shots in just 20 minutes.