Greece, Euro Zone Fail to Agree on Debt
TEHRAN (Tasnim) – Greece's new leftist government and its international creditors failed to agree on a way forward on the country's unpopular bailout and will try again on Monday, with time running out for a financing deal.
February, 12, 2015 - 13:00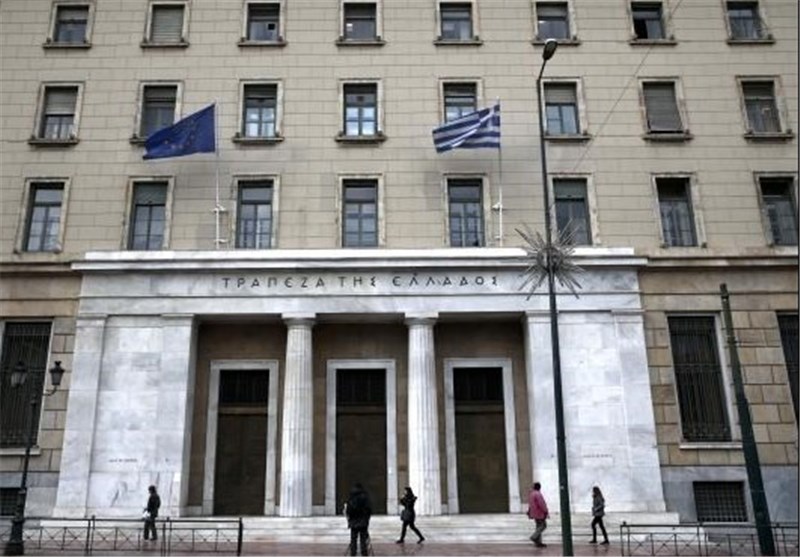 In seven hours of crisis talks in Brussels that ended after midnight, euro zone finance ministers were unable to agree even a joint statement on the next procedural steps. Both sides played down the setback, insisting there had been no rupture.
But Greek stock prices, which whipped higher after hours in New York on talk of an accord, sagged with disappointment when it emerged that Greece's laconic new Finance Minister Yanis Varoufakis had walked away from a draft deal to extend current credit terms after conferring with fellow Greek officials.
"We had an intense discussion, constructive, covering a lot of ground, also making progress, but not enough progress yet to come to joint conclusions," Jeroen Dijsselbloem, the chairman of Eurogroup finance ministers, told a midnight news conference.
"We didn't actually go into detailed proposals, we didn't enter into negotiations on content of the program or a program, we simply tried to work next steps over the next couple days. We were unable to do that," Reuters quoted him as saying.
Greece would have no further contact with experts from the European Commission, the International Monetary Fund and the European Central Bank before Monday, he said. That was the opposite of how other EU ministers understood they had left matters when they headed home an hour or so earlier.
Looking as casually confident as when he had arrived at his first such talks, Varoufakis said: "Now we are proceeding to the next meeting on Monday. We hope that by the end of that one, there is going to be a conclusion in a manner that is optimal both for the perspective of Greece and our European partners."
Spelling out how Greek voters had rejected the "toxic" austerity dictated by international lenders that rescued Greece after the global financial crisis, he said he hoped for a "healing deal" on Monday and stressed that, while much remained undone, "not finding a solution is not in our rationale".
Diplomats said efforts to clinch a joint statement, as it went through drafts, were aborted after Varoufakis consulted government colleagues. A text seen by Reuters showed that the Eurogroup had wanted to agree on "extending" the present loan program - a phrase that is anathema to Athens.
Hard-left Prime Minister Alexis Tsipras, whose close ally Deputy Prime Minister Yannis Dragasakis sat beside the academic economist Varoufakis in the Eurogroup, has stuck to his guns. He knows those who voted him into office last month are insistent he end a bailout deal Greeks blame for worsening poverty.
Tsipras, who will meet fellow EU leaders at a summit in Brussels later on Thursday, rejects any extension of the 240 billion euro package, which expires on Feb. 28. He refuses to cooperate with the "troika" of EU/ECB/IMF officials overseeing Greece's finances and demands a "haircut" reducing its debt.
Athens's partners have warned that time is short since any changes to the current bailout may require ratification by several national parliaments in creditor countries.