Bahraini Forces Clamp Down on Peaceful Protesters
TEHRAN (Tasnim) – The Bahraini security forces attacked peaceful protesters in west of the capital, Manama, on Thursday in another move to clamp down on dissent as the fourth anniversary of the Persian Gulf country's revolution looms.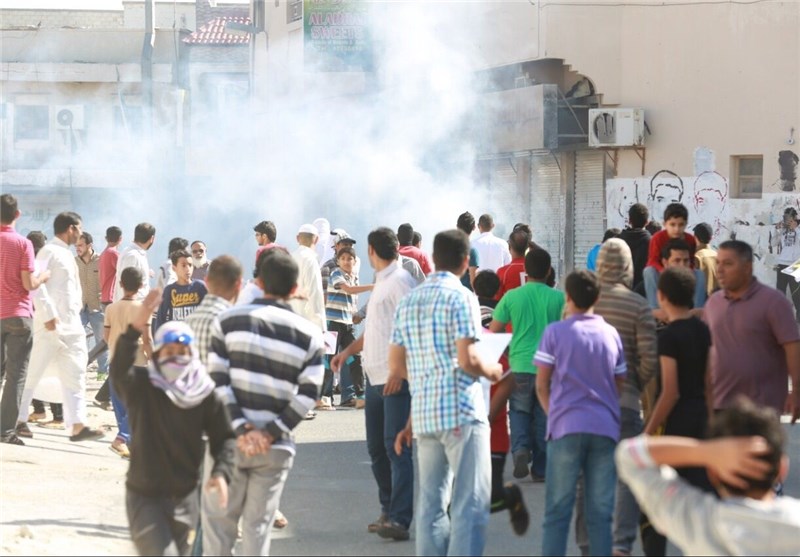 The Bahraini people staged a rally in Sar District, on Thursday to commemorate the anniversary of 2011 revolution of the Arab country, Al-Manar news channel reported.
According to the report, the Al Khalifa regime forces attacked the demonstrators to disperse them.
Bahrainis also held another massive rally in Abu Saiba, west of Manama, today to voice their outrage over human rights violations and crackdown on political activists and opposition groups.
Earlier this month, Bahrain's opposition groups had called for a three-day public strike and massive demonstrations on the occasion of the revolution anniversary on February 14.
The general strike, started on Wednesday, February 11, at 8 p.m. (local time) and will last until Saturday, February 14.
The uprising in Bahrain began on February 14, 2011. Protesters initially called for political reforms and a constitutional monarchy. However, the demand later changed to an outright call for the ouster of the Al Khalifa family following its brutal crackdown on popular protests.
Scores of people have been killed in the crackdown and security forces have arrested hundreds including doctors and nurses. Dozens of demonstrators have also been sentenced to jail terms for attending street protests.
International human rights organizations have repeatedly criticized the Manama regime for its excessive use of force against peaceful protesters.