Egypt Court Releases Two Al Jazeera Journalists: Judge
TEHRAN (Tasnim) – A Cairo court released two Al Jazeera journalists Mohamed Fahmy and Baher Mohamed after more than 400 days in jail, but did not dismiss the case against them.
February, 12, 2015 - 15:39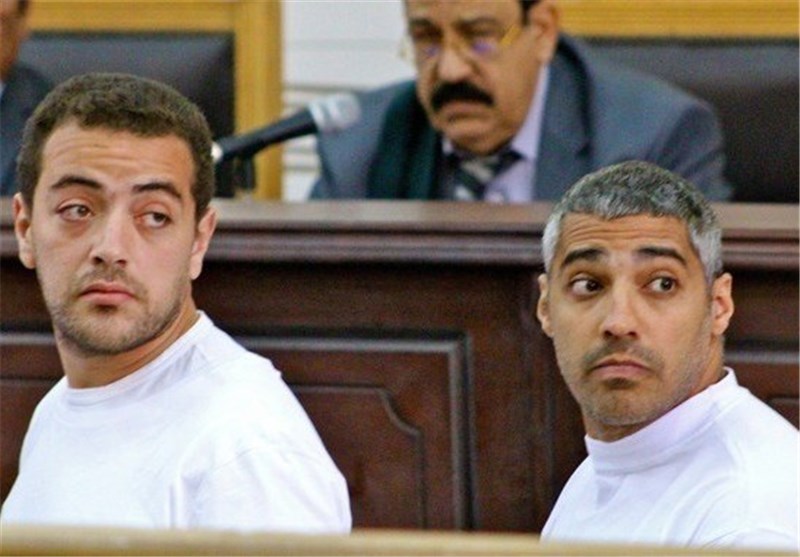 Judge Hassan Farid said the next hearing would be on Feb. 23. Fahmy was released on 250,000 Egyptian pound ($32,765) bail, while Mohamed was released with no bail, Reuters reported.
The two journalists appeared in a Cairo court for a retrial due to lack of evidence over alleged links to the Egyptian Muslim Brotherhood.
The retrial of Mohamed Fahmy and Baher Mohamed was ordered by the Court of Cessation last month, overturning a lower court's verdict which found them guilty of aiding the outlawed group, Al Jazeera reported.
A third Al Jazeera journalist, Peter Greste, who was also to be retried, was deported on February 1 under a presidential decree after languishing in jail for 400 days. He has since returned to his home in Australia.