ISIL Launches Suicide Attacks at Iraqi Base Housing US Marines
TEHRAN (Tasnim) - The Islamic State in Iraq and the Levant (ISIL) terrorist group carried out a coordinated suicide bomber attack against the air base in western Iraq housing 320 US Marines.
February, 14, 2015 - 11:20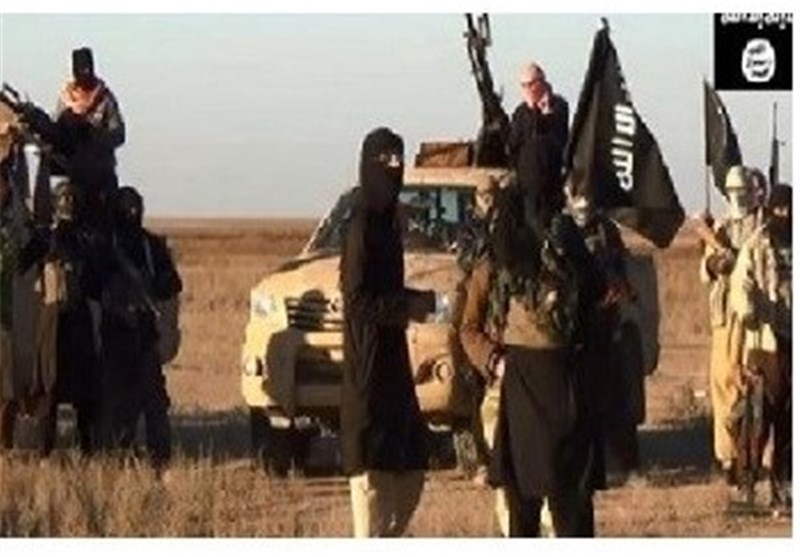 The Pentagon confirmed the extremist group has taken control of al-Baghdadi, which is just eight kilometers away from the base.
The attack was conducted by approximately 25 ISIL fighters, the Pentagon told Reuters, and several suicide bombers were involved.
Some of them were reportedly able to detonate their vests, though the exact number is unclear. Some of the militants were able to sneak into the base wearing Iraqi uniforms, and they were killed by Iraqi troops when fighting broke out.
There are approximately 320 Marines at the base training Iraqi security forces, though the Pentagon said Marines were not involved in the fighting. No US or Iraqi casualties have been reported.
Al-Baghdadi, located in Iraq's Anbar province, had been under siege by radical militants for months and much of the Anbar province was captured by the ISIL during its rapid advance into northern and western Iraq last summer.
Militants attacked al-Baghdadi from two directions and then advanced into the town on Thursday, according to intelligence sources and Iraqi army officials, Reuters reported. The death toll from the fighting has not been revealed, RT reported.