Iran-Afghanistan Joint Exhibition Opens in Kabul (+Photos)
February, 17, 2015 - 23:52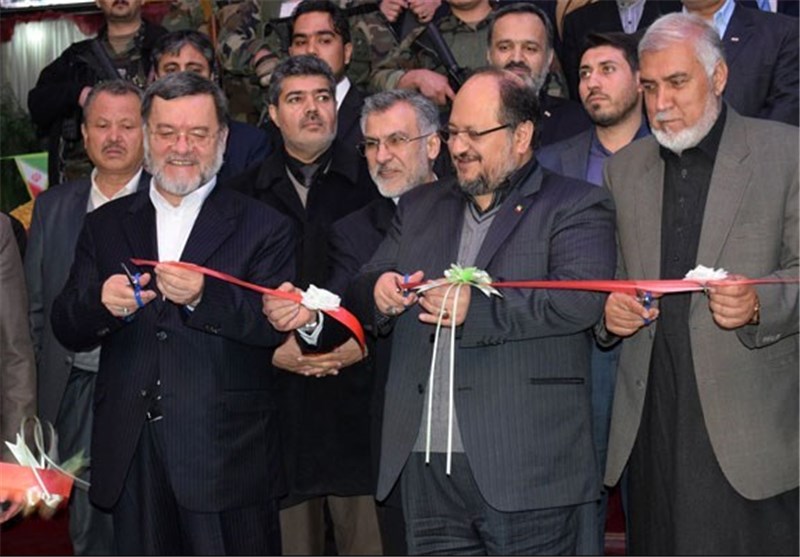 TEHRAN (Tasnim) – The second joint exhibition of Iran and Afghanistan was launched in the Afghan capital city of Kabul on Tuesday.
The expo got underway on Tuesday in a ceremony attended by Iranian Vice President for Executive Affairs Mohammad Shariatmadari and Afghanistan's Second Vice-president Mohammad Sarwar Danish.
100 Iranian firms as well as 15 Afghan companies showcase their products in the four-day exhibition, which is expected to attract over 50,000 visitors.
Speaking at the opening function, Shariatmadari described the economic cooperation between Tehran and Kabul as growing.
He added that Iran has good potentials in different economic fields that can share with Afghanistan.
Danish also addressed the ceremony, saying that cooperation between the two countries can bring about stability and security in the region.
Trade between the two nations has increased dramatically since the overthrow of the Taliban government in late 2001.
Iran and Afghanistan plan on building a new railroad connecting Mashhad to Herat.
In 2009, Iran was one of the largest investors in Afghanistan mainly in the construction of roads and bridges as well as agriculture and health care.