Iranian, Iraqi Trade Ministers Confer on Promotion of Ties
TEHRAN (Tasnim) – Iran's Minister of Industry, Mines, and Trade Mohammad Reza Nematzadeh and his Iraqi counterpart Malas Mohammed Abdul-Kareem held a meeting in the Arab country's capital, Baghdad, to explores ways to boost mutual cooperation.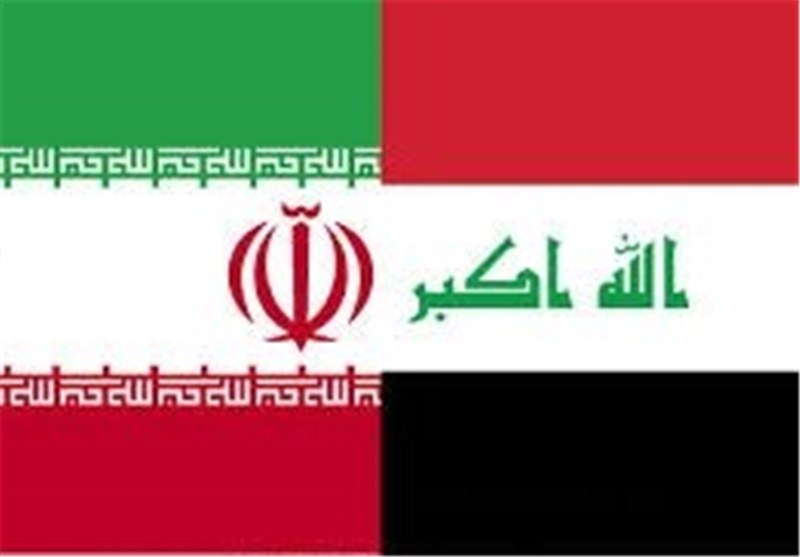 During the meeting, the Iraqi side welcomed Nematzadeh's offer for the establishment of an auto manufacturing company in the Arab country.
The Iraqi minister also accepted to import the Iranian goods that have standards issued by the Institute of Standards and Industrial Research of Iran.
Nematzadeh, for his part, offered the Iraqi counterpart to establish Iran's permanent trade center in Iraq in a bid to introduce Iranian goods to Iraqi businessmen.
The two sides further discussed several issues including the promotion of trade exchanges between Tehran and Baghdad, Iraq's request from Iran to hold regular exclusive exhibitions in different cities of the Arab country, and Iraq's provision of its basic supplies from Iran.
Transfer of Iran's experiences on privatization to Iraq, expansion of cooperation in exploring mines and geology, and making joint industrial investments were among other issues discussed in the meeting.
Nematzadeh is in Iraq as one of the members of a high-ranking delegation comprised of 5 ministers and 2 vice presidents led by First Vice-President Eshaq Jahangiri. The delegation started a three-day tour of Iraq on Monday at the invitation of Iraqi Prime Minister Haider al-Abadi.
Earlier on Tuesday, Jahangiri stressed Iran's firm resolve to expand all-out economic and commercial relations with the neighboring country.
Also on Monday, high-ranking Iranian and Iraqi officials signed seven memoranda of understanding (MoUs) in Iraq, as part of efforts to boost mutual cooperation between the two neighboring countries in a whole range of areas.