Troops Withdrawing from Debaltseve, Says Ukrainian President
TEHRAN (Tasnim) - Ukraine pulled most of its troops out of Debaltseve, the president confirmed Wednesday, as Russian-backed separatists reported taking hundreds of soldiers captive in the strategic railroad junction in eastern Ukraine.
February, 18, 2015 - 15:51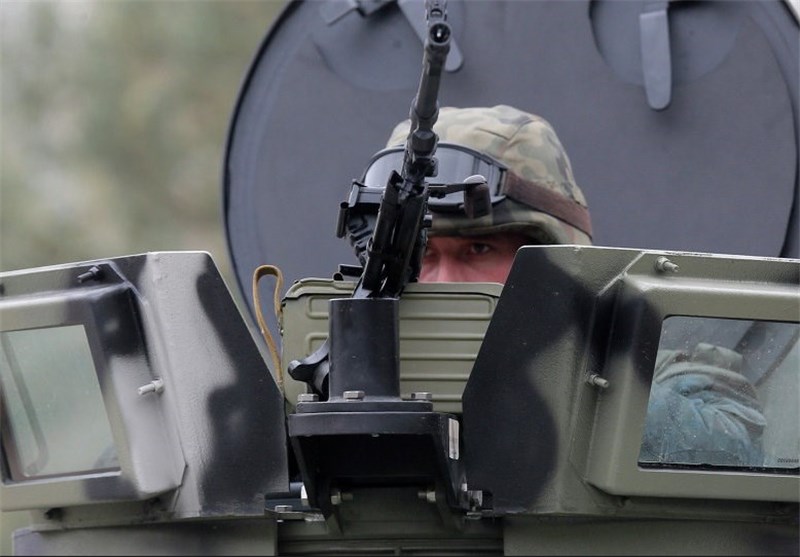 The army has withdrawn 80 percent of its troops from the town and two more columns have yet to leave, Ukrainian President Petro Poroshenko said on his official Twitter account. He denied claims by the rebels that the Ukrainians were encircled and said the troops were leaving Debaltseve with their weapons and ammunition, France24 reported.
"Debaltseve was under our control, it was never encircled. Our troops and formations have left in an organized and planned manner," he said in televised comments.
Poroshenko spoke at a Kiev airport as he traveled to eastern Ukraine to "shake hands" with the soldiers who were pulled out of Debaltseve.
Rebel spokesman Eduard Basurin said hundreds of Ukrainian soldiers had surrendered in Debaltseve. Russian state-owned television on Wednesday showed images of several dozen Ukrainian troops being escorted along a village road by the rebels.