Yemen Conflict Needs Political Solution: Iran
TEHRAN (Tasnim) – Iran's Foreign Ministry on Wednesday called for dialogue among Yemeni groups to settle recent disputes following a change of power in the Arab country, stressing that political procedures are required to handle the situation.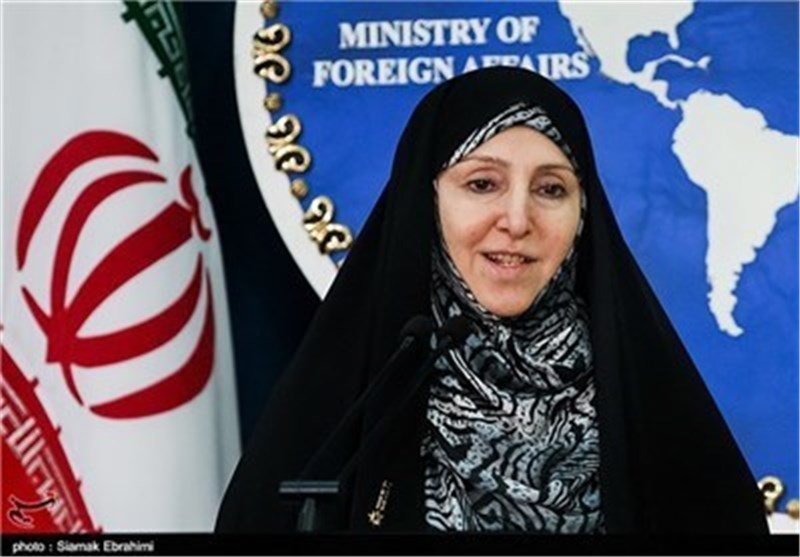 "We support territorial integrity, national sovereignty and political solution in Yemen, and believe that the political solution should be employed to fill political vacuum in Yemen," Foreign Ministry Spokeswoman Marziyeh Afkham said at a press conference on Wednesday.
She also urged the need for internal dialogues "with the participation of all parties and groups" in Yemen, saying Tehran favors such talks.
Afkham also voiced Iran's preparedness to contribute to the political solution in the southwestern Asian country. "We also hope that the regional and international circles would opt to find the political solution without any particular political pressure and motive."
Her comments came after the United Nations Security Council (UNSC) on Sunday approved a resolution drafted on the conflict in Yemen, calling for parties involved to negotiate an end to the crisis.
In the past few days, many western countries including Italy, France, Britain, Germany, and the US as well as Japan and Arab countries such as Saudi Arabia and the United Arab Emirates (UAE), have closed their embassies and evacuated all their diplomatic staff in Yemen over security concerns in the crisis-hit country.
In September 2014, Ansarullah forces gained control of Sana'a, following a four-day battle with army which is still viewed as loyal to the former dictator, Ali Abdullah Saleh.
The Ansarullah revolutionaries say the Yemeni government has been incapable of properly running the affairs of the country and providing security. The movement has established a transitional council to govern the country until a new government is elected.