Tripoli-Backed Fighters Sent to Sirte to Confront ISIL
TEHRAN (Tasnim) - Libya's legally installed government sent fighters to confront the Islamic State in Iraq and the Levant (ISIL) group in the northern city of Sirte.
February, 18, 2015 - 17:41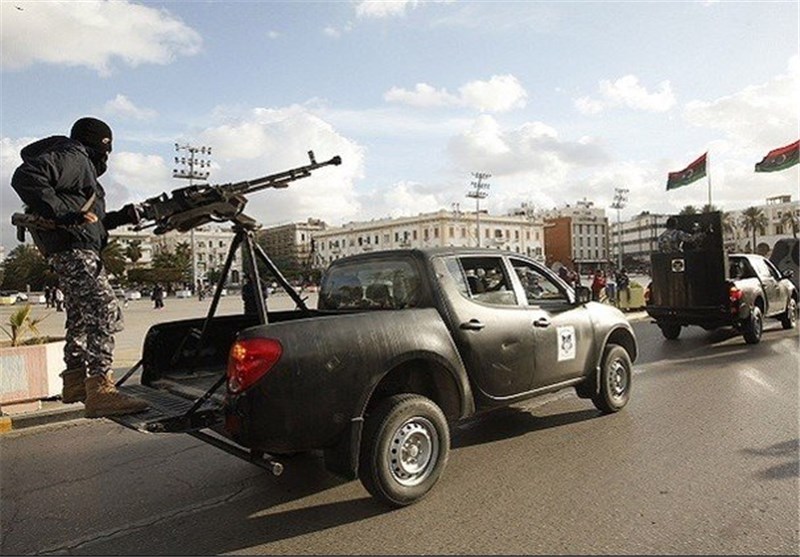 Sources told Al Jazeera on Tuesday that the Tripoli-based government deployed Misrata's 166 battalion, backed by rebels, to tackle ISIL in Sirte.
The battalion's commander said that the operation involved taking back key buildings and state institutions.
Libya has been gripped by chaos since longtime leader Muammar Gaddafi was overthrown and killed more than three years ago.
The North African country has failed to build up a national army and efficient state institutions since the end of Gaddafi's one-man rule, and is now effectively dominated by former rebel brigades who disagree over how to govern Libya and share its oil wealth.
The country has had two rival governments and parliaments since a group called Libya Dawn seized the capital in August, and set up its own government and parliament.
In November, Libya's supreme court invalidated the UN-recognised parliament in Tobruk, which had fled from Tripoli to the eastern city, after a legal challenge by a group of politicians.
The country's three main cities, Tripoli, Benghazi and Misrata, are largely controlled by militias aligned with Libya Dawn, and supportive of Omar al-Hassi, the head of Libya's legally installed government.