Italy Favors Final Iran Nuclear Deal
February, 28, 2015 - 18:59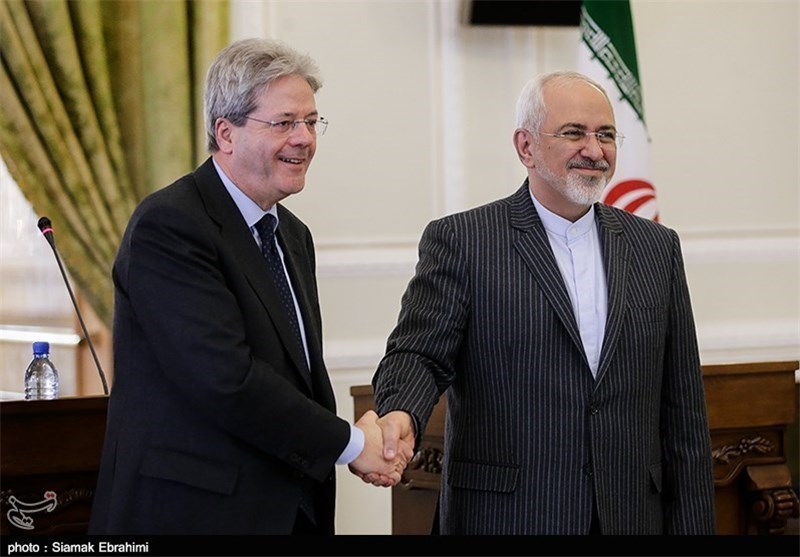 TEHRAN (Tasnim) – Italian Foreign Minister Paolo Gentiloni voiced support for a long-awaited nuclear deal between Iran and six world powers, expressing the hope that the agreement would help enhance Tehran-Rome relations as well.
"We are confident that settlement of the nuclear issue will lead to the strengthening of the Islamic Republic of Iran's constructive role," Gentiloni said in a joint press conference with Iranian Foreign Minister Mohammad Javad Zarif, held in Tehran on Saturday.
The Italian diplomat expressed the hope that a comprehensive deal on Iran's nuclear case would in turn expand the economic relations between Tehran and Rome.
Italy calls for a nuclear deal that would be in favor of peace and international interests and would also boost trade exchange between the countries engaged in the talks, Gentiloni added.
The Iranian foreign minister, for his part, said the talks have reached a "sensitive" stage, adding that diplomats from Iran and the Group 5+1 (Russia, China, the US, Britain, France and Germany) have made "considerable progress" in the most recent round of negotiations in Geneva.
The two sides held bilateral and multilateral negotiations in the Swiss city of Geneva earlier in February to narrow the remaining differences ahead of a deadline for a final agreement by July 1.
Iran and the Group 5+1 (also known as the P5+1 or E3+E) are in talks to hammer out a final agreement to end more than a decade of impasse over Tehran's nuclear energy program.