Iran Asks for UNESCO, OIC's Move to Prevent Destruction of Iraqi Museums
TEHRAN (Tasnim) – Head of Iran's Cultural Heritage, Handicrafts and Tourism Organization (ICHHTO) Masoud Soltanifar announced that Tehran has asked international and Islamic bodies to prevent destruction of Iraqi museums.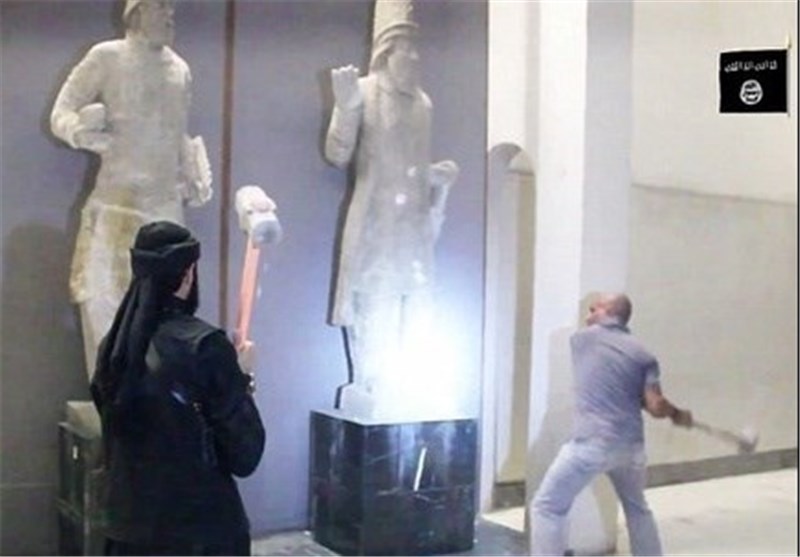 Speaking at Iran's 13th annual conference on archaeology on Sunday, Soltanifar expressed deep regret over the killing of people and the destruction of priceless religious and cultural artifacts by the Islamic State in Iraq and the Levant (ISIL) terrorist group in northern Iraq.
He said he has recently sent a letter to Head of the United Nations Educational, Scientific and Cultural Organization (UNESCO) Irina Bokova, asking her to take necessary measures to stop such moves by ISIL.
The Iranian official also pointed to his recent telephone conversation with Iraqi tourism minister, saying that 10 days ago, the two countries signed a cooperation agreement on the protection of historical objects in Iraq.
"We announced our readiness to transfer the objects to a safe place in Iran and return it back to Iraq in time of peace," he added.
Soltanifar further said he wrote a letter to the member countries of the Organization of Islamic Cooperation (OIC) and asked them to make all-out efforts to prevent the violent measures of the ISIL group.
On February 27, the ISIL released a video showing its fighters using sledgehammers to smash the ancient artefacts in Iraq's northern city of Mosul.
The five-minute video shows a group of men in a museum using hammers and drills to destroy several large statues, including one depicting a winged-bull Assyrian protective deity that dates back to 9th century BC.