Thousands Mourn Slain Opposition Politician Nemtsov at Moscow March
TEHRAN (Tasnim) - Thousands gathered at a rally in commemoration of the murdered opposition figure Boris Nemtsov in the Russian capital.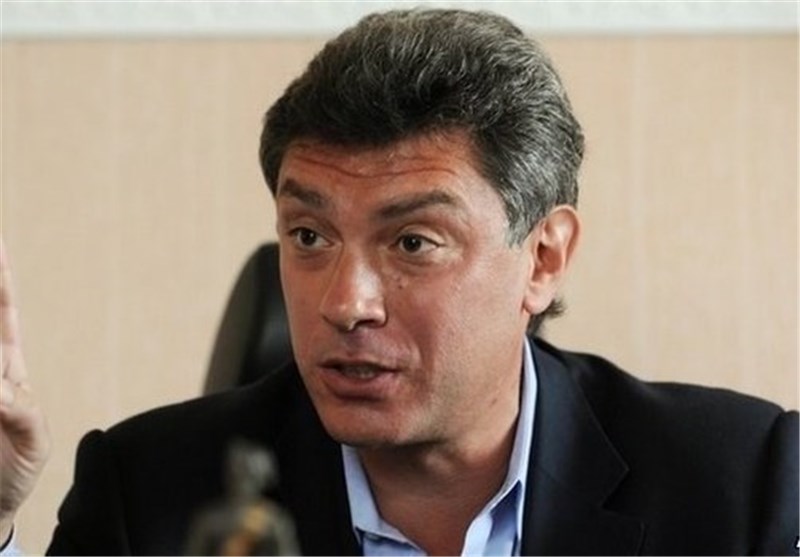 Demonstrators have marched through the center of Moscow, crossing over the bridge near the Kremlin where the politician was shot dead.
At the beginning of the rally, Moscow police said around 16,500 people were taking part. After it ended at about 5 pm local time, police said that according to their estimates at least 21,000 people attended the event. Opposition member Sergey Davidis said nearly 50,000 people participated in the march, RIA Novosti reported.
The rally's participants marched in silence. Those in the front row were holding a banner reading, "Heroes don't die and these bullets target each of us."
Many were carrying flags, flowers and copies of Nemtsov's portrait. The mourners visited the site of Nemstov's murder, which has been cordoned off by police.
Even though the march was in memory of the slain opposition figure, there were several people who carried posters with calls urging the authorities to free Ukrainian pilot Nadezhda Savchenko, including her lawyer. She had been detained by Moscow on charges of connection to Russian journalists' murders in Donbass.
Police also prevented about a dozen nationalists, some wearing masks, carrying black-yellow-and-white flags, from participating in the march.
In St Petersburg at least 6,000 people gathered for a commemoration rally at Marsovo Polye, local police said. Mourning events were also held in other Russian cities, including Kazan, Nizhny Novgorod, Perm, Orenburg, Tomsk and Khabarovsk.
The mourning march is instead of the Vesna (Spring) opposition rally, that had been planned for Sunday, but was canceled due to Nemtsov's death.
The slain politician was one of the organizers of the rally and called on people to come join it in an interview given just hours before he was shot, RT reported.
Thousands of people have laid flowers at the scene of the murder.