2 Blasts Claim 8 Lives of Civilians in E. Afghanistan
TEHRAN (Tasnim) - Eight civilians have lost their lives and five others sustained injuries as two explosive devices went off in a span of some four hours elsewhere in the eastern Nangarhar province on Monday, officials confirmed.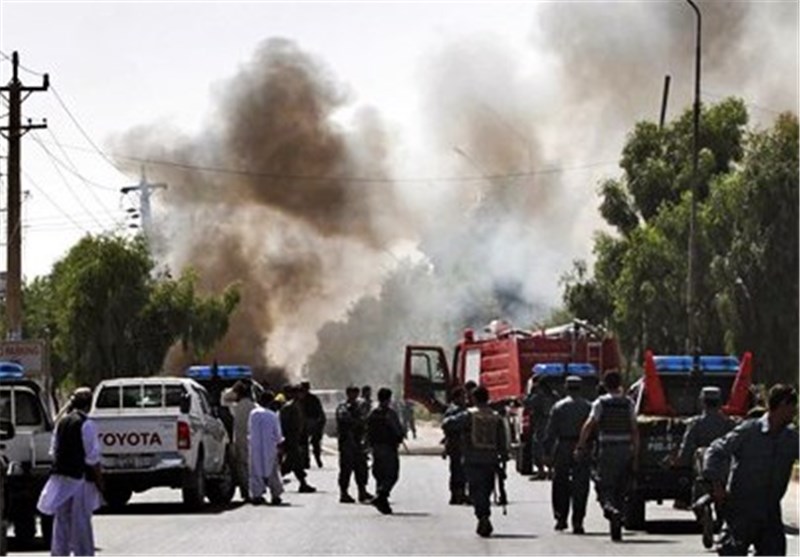 In the latest violent incident which happened in Achin district at around noon Monday, six civilians were killed and two others injured, spokesman for Nangarhar provincial government Ahmad Zia Abdulzai said.
"An explosive device planted by militants on a road in Pandullah locality of Achin district, struck a car at around midday leaving six persons dead on the spot and injured two others, all the victims are civilians," Abdulzai told Xinhua.
The casualties were shifted to a nearby hospital in the district, the official said.
He also put the attack on the enemies of peace, a term used against Taliban militants by Afghan officials.
Taliban militants who are largely relying on suicide and roadside bombings have yet to claim responsibility for the bloody offensive.
In the previous violent case also in Nangarhar province, two school children were killed and three civilians wounded after a bomb planted by insurgents near a bridge in Farm-e-Hadda locality outside provincial capital Jalalabad exploded at around 08:00 am local time Monday, Nangarhar's provincial police spokesman Hazrat Hussain Mashriqiwal told Xinhua.
Mashriqiwal pointed finger at Taliban militants for the attack, saying the insurgent outfit is behind the attack to terrorize people.
In the conflict-ridden Afghanistan, civilians often bear the brunt of war as nearly 3,700 civilians were killed and more than 6, 800 others wounded in conflicts and Taliban-led militancy in 2014, according to a report released recently by UN mission in the country.