Australia to Send 300 Extra Troops to Iraq
TEHRAN (Tasnim) - Australia will send more troops to Iraq to help train local security forces in their battle against the Islamic State in Iraq and the Levant (ISIL) group, Prime Minister Tony Abbott announced on Tuesday.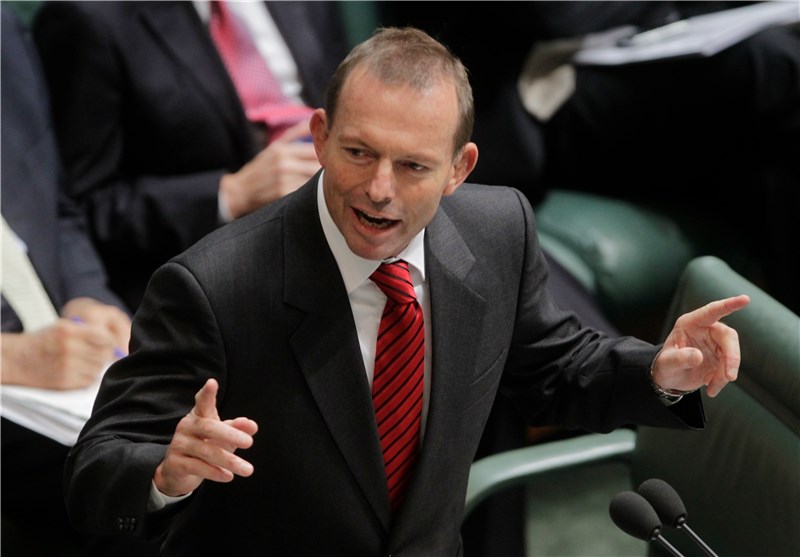 The deployment of 300 Australian troops to the Taji military base north of Baghdad is part of a joint Australia-New Zealand training mission. New Zealand Prime Minister John Key said his country would send 143 of its own troops as part of the mission.
Abbott, conscious of a war-weary Australian public, repeatedly stressed that the troops would not be engaged in combat. Their mission, he said, will be to help teach the Iraqis how to fight Daesh, one name attributed to the ISIL group, which has infiltrated large swaths of Iraq and neighboring Syria and declared a self-styled caliphate on territories under its control.
"We don't expect to be doing the Iraqi's fighting for them," Abbott said. "This is a training mission, not a combat mission. Nevertheless, it is a mission which is necessary, because obviously in the face of the initial death cult onslaught, the Iraqi regular army melted like snow in summer. That's been a disaster for the people of Iraq, millions of whom now live in a new dark age."
The troops are expected to head to Iraq in May as part of a two-year mission, which will be reviewed after 12 months, Abbott said.
Australia already has 170 special forces troops in Baghdad advising and assisting Iraqi security forces. No Australian troops are to operate in independent combat roles. Most of the special forces will return to Australia when their rotation ends in September, Abbott said. Another 400 Australian air force personnel are supporting Australian air strikes against ISIL targets in northern Iraq from the al-Minhad Air Base outside Dubai, AP reported.
Key said last week up to 106 New Zealand troops would be deployed to the Taji base about 22 kilometers (14 miles) north of Baghdad, while others would be sent to the coalition headquarters or other facilities in the region.