Iran Unveils First Homegrown 25 MW Generator
TEHRAN (Tasnim) – Iran on Tuesday unveiled its first domestically-made generator capable of producing 25 megawatts of electricity.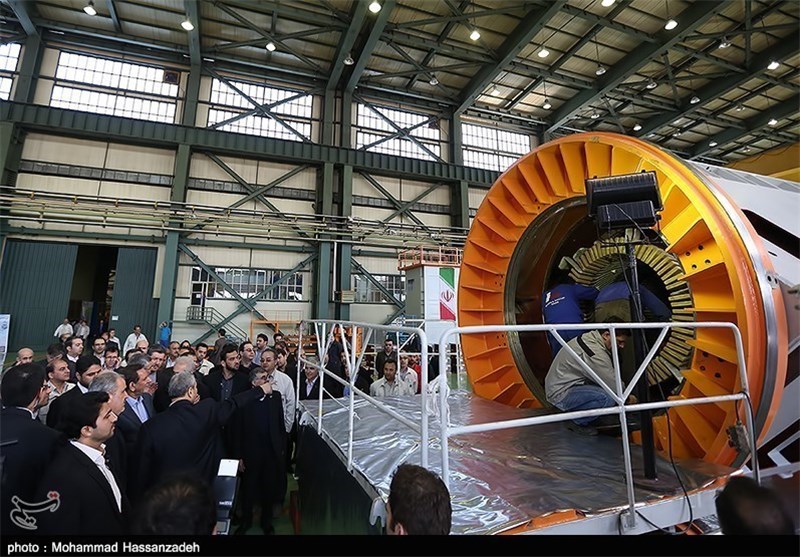 The huge generator was unveiled in a ceremony on Tuesday attended by Iranian First Vice-President Eshaq Jahangiri, Energy Minister Hamid Chitchian and Minister of Industry, Mine, and Trade Mohammad Reza Nematzadeh.
The generator has been manufactured by Iranian experts at MAPNA Group.
MAPNA Group is a group of Iranian companies involved in construction and installation of energy production machinery, including boilers, gas and steam turbines and electrical generators.
The Iranian first vice-president also visited the production line of 2.5 MW wind turbines also manufactured by MAPNA and inaugurated a workshop of the turbines' blades.
Speaking to the Tasnim News Agency, MAPNA Managing Director Abbas ALiabadi said, "We have started the production of the turbines and the 25-MW generator by transferring technology inside the country."