Iran to Implement Water Transfer Projects to Revive Lake Oroumiyeh
TEHRAN (Tasnim) – Chairman of the working committee to save Lake Oroumiyeh said projects for reviving the lake will gradually get underway in the future.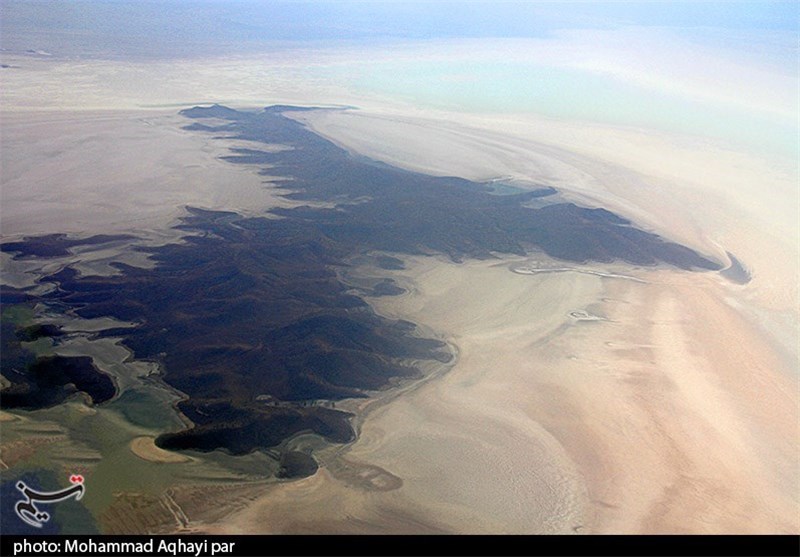 Issa Kalantari told the Tasnim News Agency that the projects for transferring water to the lake will start as of the Iranian calendar year of 1395 (March 2016-March 2017).
Referring to the measures taken so far to preserve Lake Oroumiyeh, he said in addition to annual rainfalls in the area, some 200 million cubic meters of water has been released from nearby damns into the lake.
Classified as a Biosphere Reserve by UNESCO, Lake Oroumiyeh is the largest in the Middle East and one of the largest in the world.
Once almost 30 feet deep, it now looks more like a great dry plain, with patches of water.
It has lost more than 60 percent of its surface over the last two decades due to drought and the damming of rivers feeding it.
Iranian officials have been trying to find ways to avert an imminent disaster and to stop the salt lake from drying up.
In December last year, a Norwegian company was assigned to research a plan to transfer water from the Caspian Sea to resuscitate the shrinking lake.
The disappearance of the lake could leave behind billions of tons of salt which in turn would displace millions of people and endanger the ecosystem of all surrounding areas, whose economy relies on agriculture and tourism.