Considerable Gains in Iraqi Forces' Offensive to Retake Tikrit: Sources
TEHRAN (Tasnim) – Iraqi forces have widened their offensive to retake the city of Tikrit, a city northwest of Baghdad which has been seized by the Islamic State in Iraq and the Levant terrorist group since last June, as sources said troops are making considerable gains in the fight against ISIL.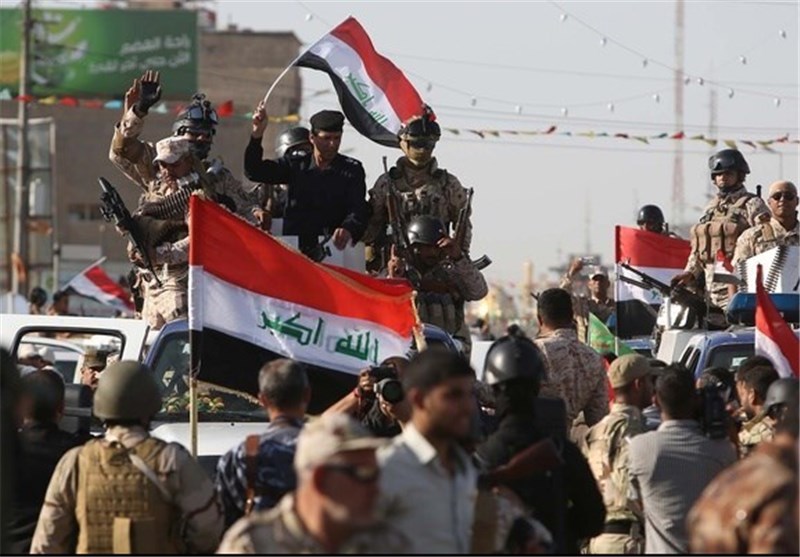 Thousands of Iraqi soldiers and voluntary forces sought to seal off ISIL terrorists in Tikrit and nearby towns on Tuesday, the third day of Iraq's biggest offensive yet against a stronghold of the Takfiri terrorists.
Seyed Musa al-Naeimi, an Iraqi commander, told the Tasnim News Agency that in the first stage of the operation the troops have made progress to block logistic support for the terrorist group.
"The operation will go on until blocking all roads, and then the final operation to recapture the city of Tikrit will be announced," he added.
The government has mobilized a 30,000-strong force for the push to retake Tikrit made up of Shiite and Sunni voluntary forces as well as security troops and police.
Outnumbered and outgunned, the terrorists who have held Tikrit since June 2014 have been resorting to guerrilla tactics to disrupt the government's advance, but security sources said that troops have made significant gains in the offensive.
Iraqi forces have battled their way north for months, notching up key victories against ISIL, but Tikrit has been their toughest target yet, with the terrorists having resisted them several times.
Earlier on Tuesday, Spokesman of the Iraqi Prime Minister's Office Saad al-Hadithi told Tasnim that the Iraqi forces have managed to conquer the University of Tikrit building, but the move toward the gubernatorial and city council headquarters has been blunted because of the booby traps the ISIL militants have laid in the city.
Without giving an exact number of the enemy casualties in the recent offensive, the spokesman said more than 1,000 ISIL militants have been killed in the operation.