Iran Pursuing Extradition of Terror Ringleader from Pakistan
TEHRAN (Tasnim) – Iran's Interior Minister Abdolreza Rahmani Fazli announced that the country is making efforts to extradite the ringleader of the Jaish-ul-Adl terrorist group, who was arrested by Pakistan as he was traveling by bus in the country's southwest.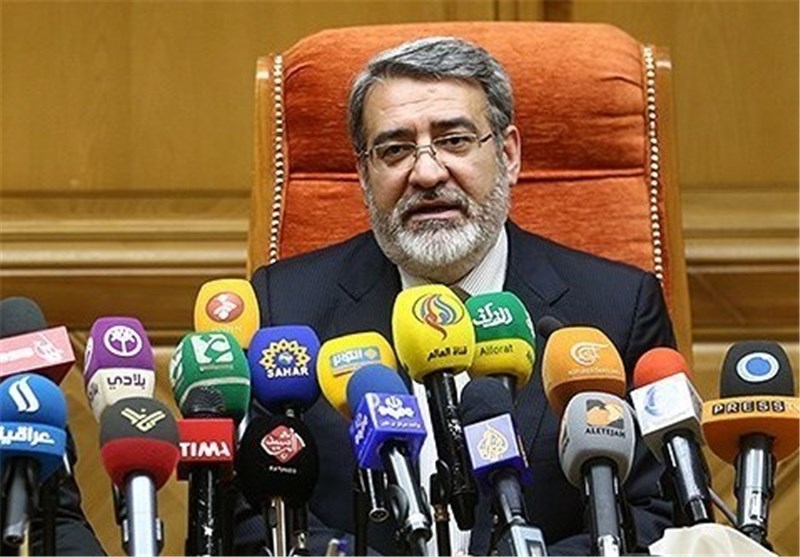 "We have asked the foreign ministry to pursue the issue and extradite him," Rahmani Fazli told reporters on the sidelines of a national conference in Tehran on Wednesday.
He added that according to law, the Pakistani government should cooperate with Iran in the extradition of Abdul-Sattar Rigi, who is said to be a close relative of Abdolmalek Rigi.
The Iranian minister also emphasized that nothing has happened yet regarding the transfer of the criminal to Iran.
On June 20, 2010, Abdolmalek Rigi was hanged in Tehran upon a ruling issued by Iran's Islamic Revolution Court. He was charged with 79 counts of various crimes including armed robbery, bombing operations in public places, armed attacks on the army, police personnel, and ordinary civilians, assassination attempts, disrupting regional stability, kidnapping, and murder.
Jaish-ul-Adl terrorist group has claimed responsibility for a number of terrorist activities in Pakistan and neighboring Iran in recent years.
On February 6, 2014, the group abducted five Iranian border guards in the Jakigour region of Iran's southeastern province of Sistan and Balouchestan and took them to Pakistan.
Four of the five border guards were released and returned home after being held hostage for two months. The fate of the fifth still remains unclear.