Attacker Slashes Face of US Ambassador in South Korea
TEHRAN (Tasnim) – US ambassador to South Korea Mark Lippert underwent two-and-a-half hours of surgery after he was slashed in the face by a Korean nationalist in an attack at a forum held in Seoul on Thursday to discuss Korean reunification, officials said.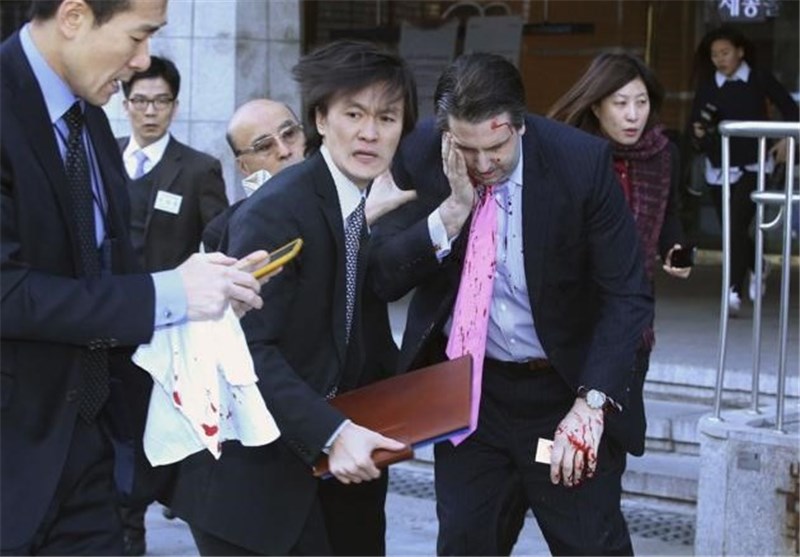 Lippert, 42, was bleeding from wounds to his face and wrist but was able to walk after the attack. Doctors said later on Thursday his condition was stable after "very successful" surgery that required 80 stitches in his face.
The assailant was caught and identified by police as 55-year-old Kim Ki-Jong. In 2010, Kim tried to attack the Japanese ambassador to Seoul by throwing a piece of concrete and was given a suspended jail term, according to police.
Witnesses and police said Kim used a small fruit knife in the attack, which took place inside a large government arts center across the street from the heavily guarded US embassy on the South Korean capital's main ceremonial thoroughfare.
"We strongly condemn this act of violence," Reuters quoted US State Department spokeswoman Marie Harf as saying.
US President Barack Obama called Lippert to wish him a speedy recovery, a White House official said.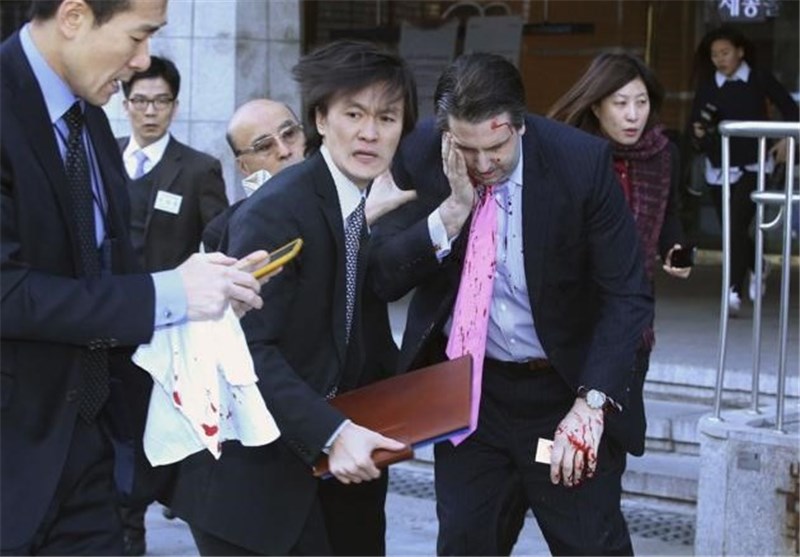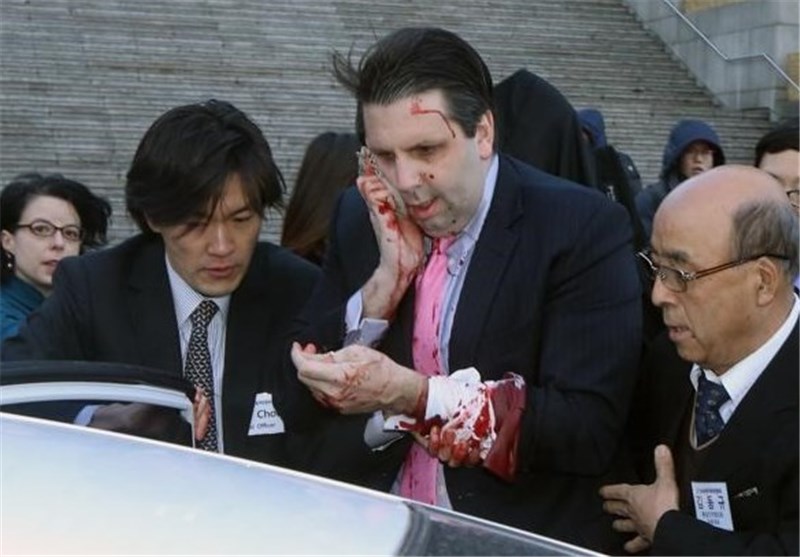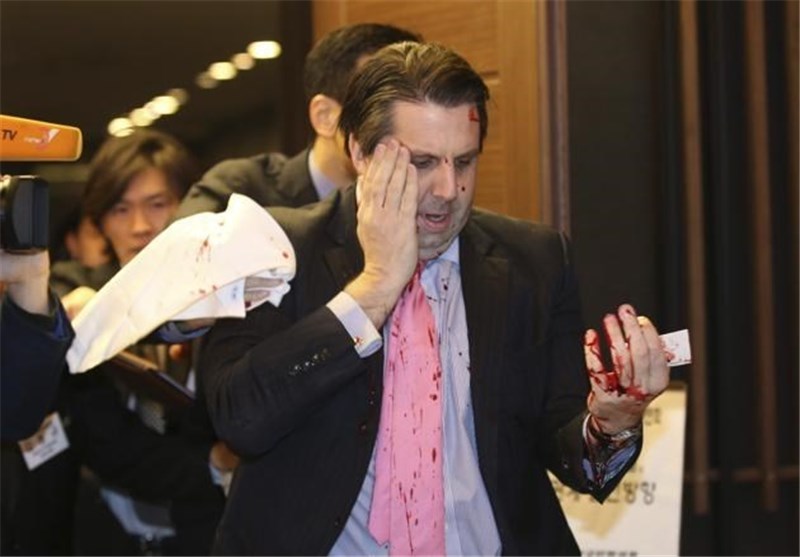 The assailant was dressed in traditional Korean clothing and shouted that North and South Korea should be reunited just before he attacked Lippert. He also shouted that he opposed "war exercises", a reference to annual joint US-South Korean military exercises that began this week.
"I carried out an act of terror," Kim shouted as he was pinned to the floor by event attendees.
Kim said while in police custody he had acted alone. South Korea's Yonhap news agency reported that Kim also said he was part of a group that had cut and burned a US flag on the embassy grounds in Seoul in 1985.
South Korean President Park Geun-hye, speaking in the United Arab Emirates, called it an "attack on the South Korea-US alliance."
The annual US-South Korean military exercises routinely provoke an angry response from North Korea, which denounces them as a preparation for war.
A South Korean defense ministry spokesman said the drills, due to run for eight weeks, would continue as planned.