Either Pressure or A Nuclear Agreement: Iran's FM
TEHRAN (Tasnim) – Iranian Foreign Minister Mohammad Javad Zarif announced that Tehran and world powers are "very close" to a final agreement over the country's nuclear energy program, but at the same time noted that such a deal is not possible if pressures on Iran remain in place.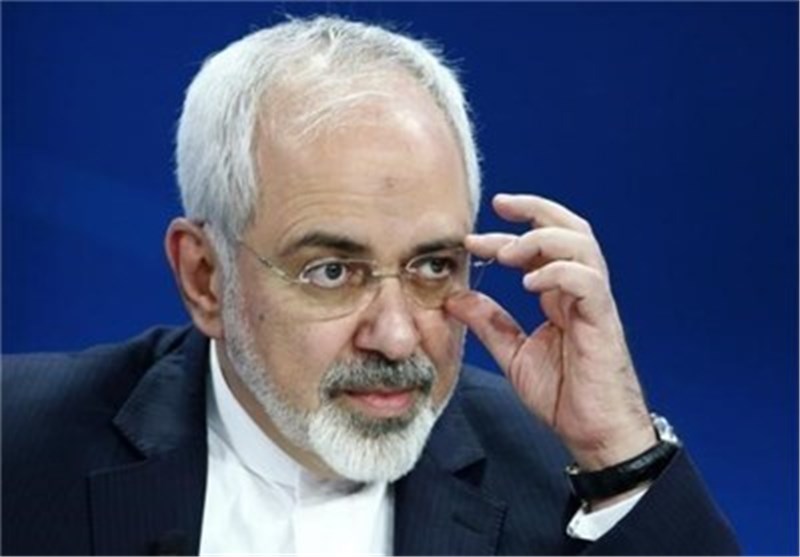 Iran and the Group 5+1 (the five permanent UN Security Council members plus Germany) are in talks to sign a long-awaited deal to end more than a decade of impasse over Tehran's civilian nuclear energy program.
"We have to choose between either pressure or an agreement," Zarif made it clear in a Wednesday interview with NBC News.
"It seems that there is a lot of pressure, particularly within the United States, from various courses … not to have an agreement," he said, adding that some people see their hopes and political future in conflict, tension and crisis.
Earlier on Tuesday, after being invited to address Congress by Republican leaders, Israeili Prime Minister Benjamin Netanyahu delivered a scathing attack on the Obama administration's diplomacy with Iran, ranting against the ongoing nuclear talks.
Referring to the recent negotiations between Iran and the Group 5+1 (Russia, China, the United States, Britain, France, and Germany), Zarif reiterated that "good progress" has been made, but at the same time noted that there is still a "long way to go".
"We believe that we are very close, very close (to a nuclear deal)," he stressed, adding that reaching an agreement is possible if the political decision can be made.
He once again reassured the world that Tehran's nuclear program is "exclusively" peaceful, saying that Iran "will never have a bomb".