Iran's President Urges Joint Efforts to Prevent Environmental Disasters
TEHRAN (Tasnim) – Iran's President Hassan Rouhani on Thursday stressed the need for averting environmental tragedies.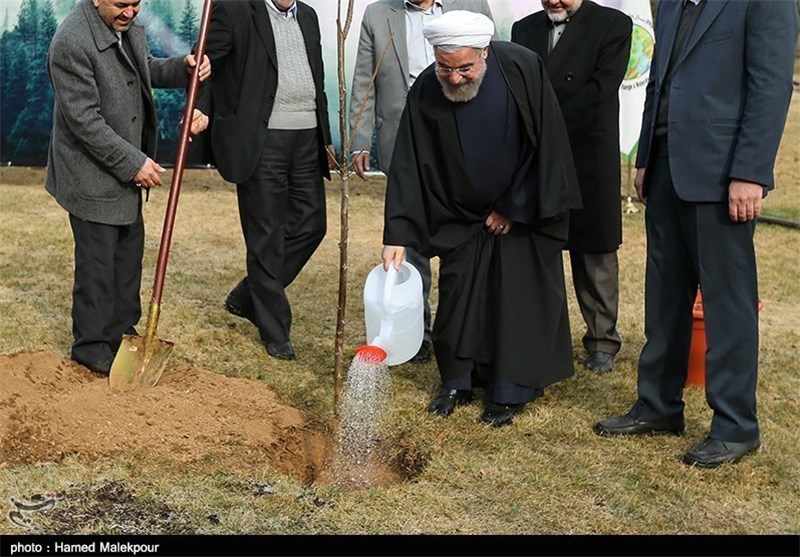 Speaking after planting a tree to mark the beginning of the Natural Resources Week, Rouhani said collective efforts are necessary to protect the environment and prevent environmental disasters.
"Sustainable and healthy life depends on the protection of the environment," he underlined.
The Iranian chief executive went on to say that environmental catastrophes can be avoided through the use of technology, proper investment, management, and, above all, enhancing people's relationship with their environment.
Every year in March, Iran marks the Natural Resources Week and National Arbor Day in which people are encouraged to plant trees and programs are organized to promote environment protection.