Iran's Budget Set Regardless of Nuclear Talks Outcome: Official
TEHRAN (Tasnim) – Spokesman of Iran's administration announced on Friday that the country's overall budget for the next Iranian year (to start on March 21) has been devised without taking account of the results of nuclear negotiations between Tehran and six world powers.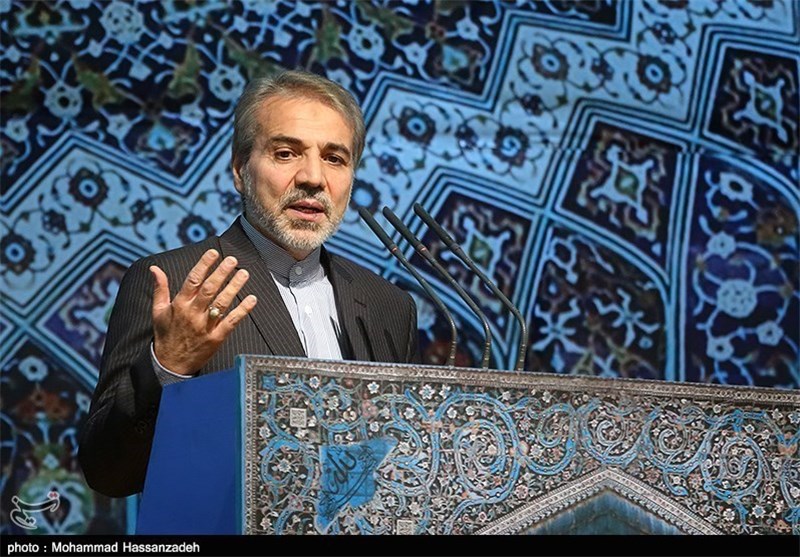 Speaking to a congregation of worshippers in Tehran on Friday, Mohammad Baqer Nobakht made it clear that the national budget for the next Iranian year has been set totally irrespective of whether the diplomatic negotiations on Iran's peaceful nuclear program would yield results.
He noted that the administration has proposed the budget plan exclusively on the basis of the existing resources, not of the achievable revenues brought by a possible final nuclear deal.
Nobakht, however, underlined that the administration has prepared itself for all possible scenarios, either the negotiations lead to an accord or not.
He also reiterated that the Iranian nuclear negotiators will not retreat even an iota from the country's international rights, giving an assurance that Iran's handling of its internal issues will be never affected by the "arrogant governments' bullying" and the "inhumane sanctions" they have imposed on Tehran.
While Iran and the Group 5+1 (Russia, China, the US, Britain, France and Germany) are in talks to hammer out a final agreement to end more than a decade of impasse over Tehran's nuclear energy program, Iranian officials insist that a possible deal should have all sanctions lifted.
The UN Security Council and a number of Western countries have imposed a series of sanctions on Iran, suspecting that its civilian nuclear program has been diverted to nuclear weapons production.
Tehran has constantly rejected the allegations as baseless, reiterating that its uranium enrichment program is for peaceful purposes only.
Several rounds of nuclear talks have been held in the past, and the current negotiations are aimed at securing a lasting accord by the end of July.