Yemeni People Stage Massive Rallies in Capital
TEHRAN (Tasnim) – The Yemeni people poured into the streets in the capital to show their support for the September 21 Revolution and protest against foreign intervention in the internal affairs of the Arab country.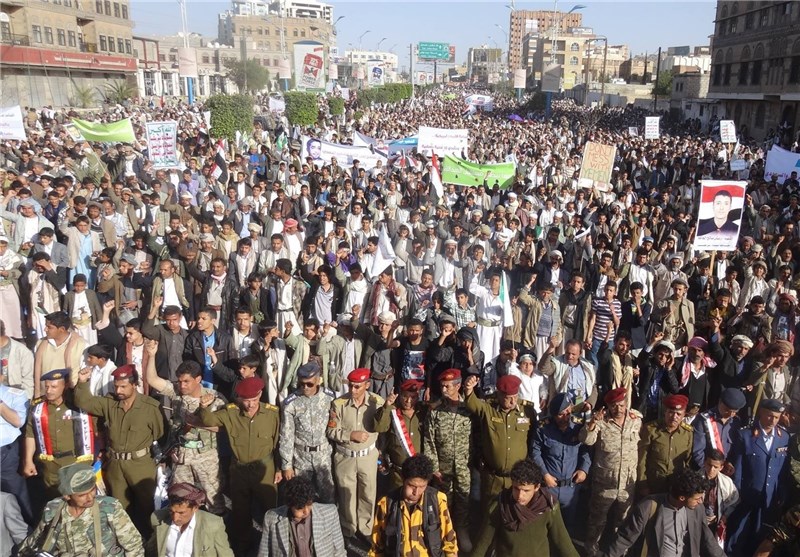 The demonstrations were held in Sana'a on Friday under the motto of "for the sake of stability… we always conduct revolution", Yemen's official Saba News Agency reported.
Demonstrators, in a statement, announced that the September 21 Revolution will continue until the peace, stability, freedom and dignity are realized.
The protesters urged respect for the Yemeni people's will and their decisions, calling for non-intervention in the internal affairs of the country.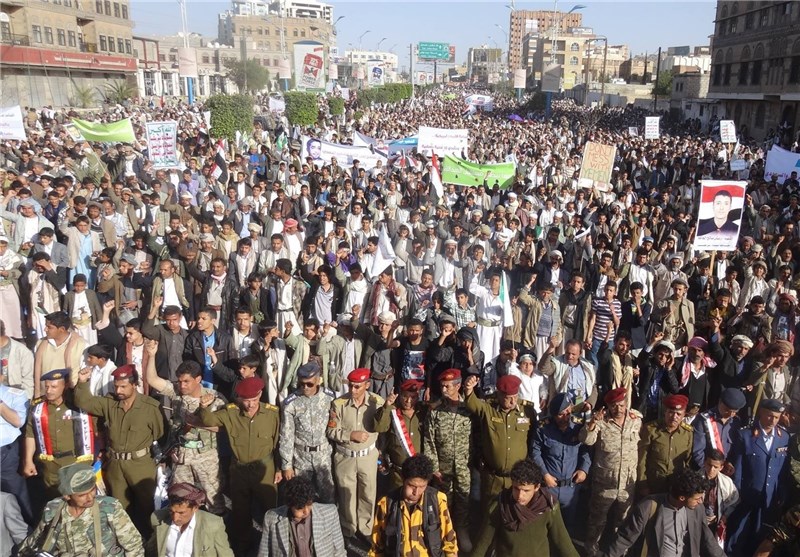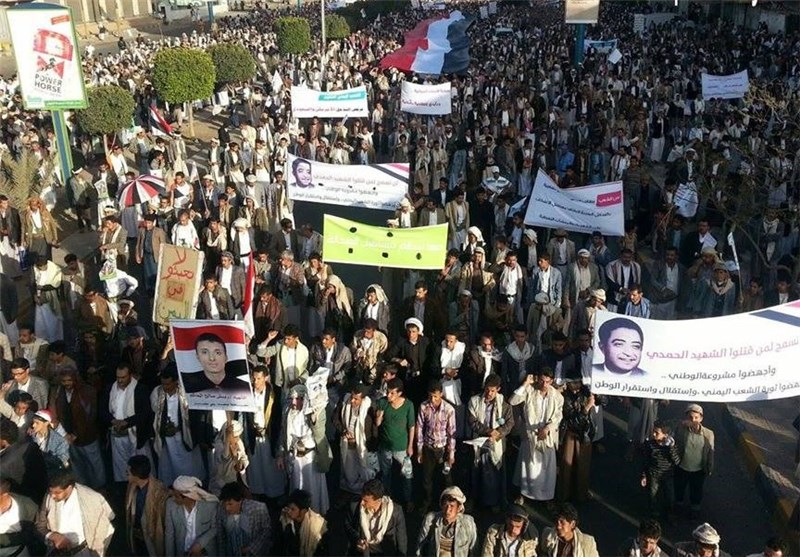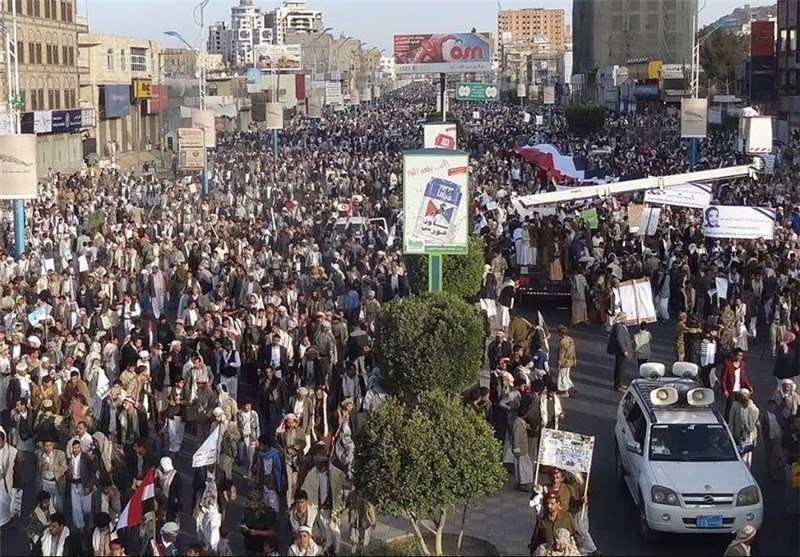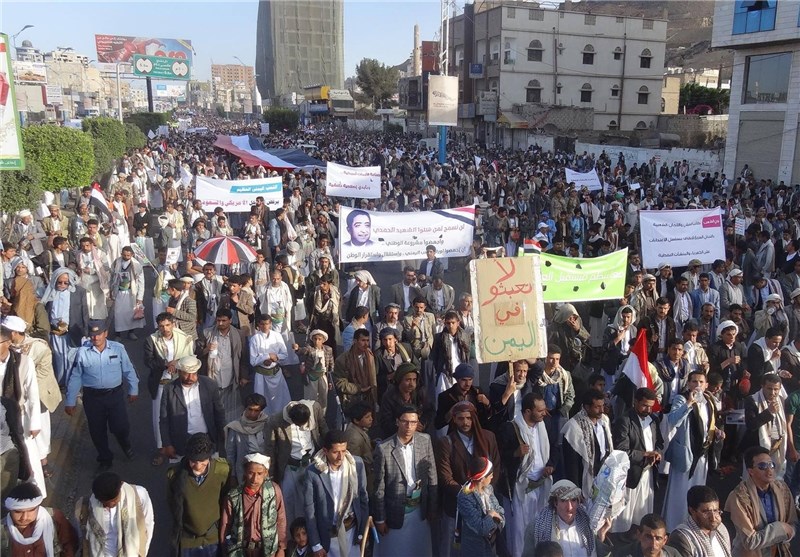 In the past weeks, many Western countries including Italy, France, Britain, Germany, and the US as well as Japan and Arab countries such as Saudi Arabia and the United Arab Emirates (UAE), have closed their embassies and evacuated all their diplomatic staff in Sana'a over security concerns in the crisis-hit country.
In September 2014, Ansarullah forces gained control of Sana'a, following a four-day battle with army which is still viewed as loyal to the former dictator, Ali Abdullah Saleh.
The Ansarullah revolutionaries say the Yemeni government has been incapable of properly running the affairs of the country and providing security. The movement has established a transitional council to govern the country until a new government is elected.