Top Officer Denies Iran's Military Presence in Other Countries
TEHRAN (Tasnim) – Iran will never deploy its Armed Forces to the other countries on the pretext of maintaining or establishing peace, Chief of Staff of the Iranian Armed Forces Major General Hassan Firouzabadi said, stressing that assistance to neighboring Iraq is confined to advisory missions.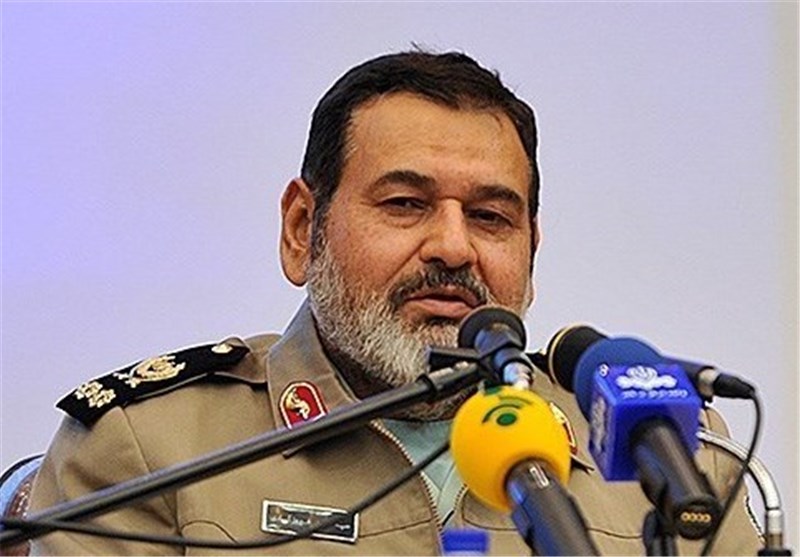 Speaking to reporters in Tehran on Sunday, Firouzabadi firmly rejected Iran's military presence in the neighboring countries when asked about the country's reaction to the possible deterioration of situation in the region.
"Defending a country's territory should be done by that country's own troop… Thus, deployment of armed forces to the other countries, on the pretext of defending or providing peace, is not acceptable," the top officer announced, decrying the US military presence in the region.
He also reiterated that Iran decided to provide Iraq with advisory assistance, because the Arab country's military order had been disrupted by the Americans.
Commenting on the advisory role of Commander of the IRGC Quds Force Major General Qassem Soleimani in Iraq, Firouzabadi said, "He knows his job well, he knows how to fight, and knows well how to organize and mobilize against the terrorist forces."
Tehran has already made it clear that its assistance to Iraq is confined to consultation and advisory help.
Iranian officials say Iraq is capable of defending itself and there is no need for Iran to send any combat troops to the Arab country.
The ISIL militants made advances in northern and western Iraq over the summer, after capturing swaths of northern Syria.
However, a combination of concentrated attacks by the Iraqi military and the popular forces, who rushed to take arms after top Iraqi cleric Ayatollah Ali al-Sistani issued a fatwa calling for fight against the militants, have blunted the edge of the ISIL offensive.