EU Split over Extension, New Russia Penalties
TEHRAN (Tasnim) - The latest EU meeting showed that many of its members are in no rush to extend the sanctions which were imposed on Russia last year following a US example, or to exert any more pressure on Moscow, as long as the Minsk ceasefire agreement is holding.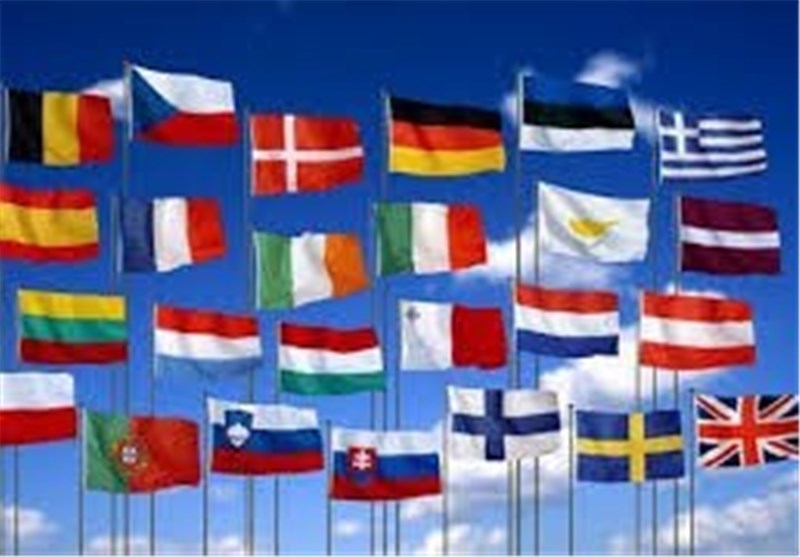 Most foreign ministers at the EU two-day meeting in the Latvian capital expressed hopes that the latest Minsk agreement would be a success, and there would be no need to impose further sanctions on Russia.
The meeting had a format of an informal discussion, where the ministers touched the topics of the Minsk agreements and the OSCE mission in Ukraine, as well as the possible stepping up of pressure on Russia to "promote peace."
Scheduled ten days before an official summit in Brussels, the meeting has shown that the EU can't yet agree even on the automatic extension of existing sanctions – a move that some of the hawkish states have been actively promoting, RT reported.
"In my opinion, we must not make any other steps, we have to give peace a chance. The extension could take place, but only if there is no improvement of the situation," Spanish FM Jose Manuel Garcia-Margallo said, expressing his views after the meeting , according to Russian news agency RIA Novosti.
The Spanish FM is heading to Moscow, during which he will not only discuss the Ukrainian crisis, but will also meet with the Russian Energy minister.
Meanwhile, Italian FM Paolo Gentiloni told reporters the he sees "encouraging signals" on the ground in eastern Ukraine, and so "at the moment we don't need either new sanctions or automatic renewals."
Austrian Foreign Minister Sebastian Kurz shared the views of his Italian counterpart, saying that there is a "glimpse of hope" following the Minsk agreements: "We should do everything now to improve the situation and decide later whether that improvement really happened and we can reduce the sanctions, or, if we have to, extend them," Kurz said.
Greece has also spoke out against any new sanctions as long as Russia supports the Minsk agreements, with Greek Foreign Minister Nikos Kotzias saying the Greek experience suggests that "not every sanction is constructive" and can succeed. "We support sanctions that bring the other side to the negotiation table," Kotzias told German ARD. "But we are against sanctions that are imposed simply because someone is angry."