Iran, Thailand Underline Closer Relations
TEHRAN (Tasnim) – Iranian Foreign Minister Mohammad Javad Zarif and Thailand's new ambassador to Tehran emphasized that the promotion of mutual cooperation in diverse areas sets a priority for the two Asian countries.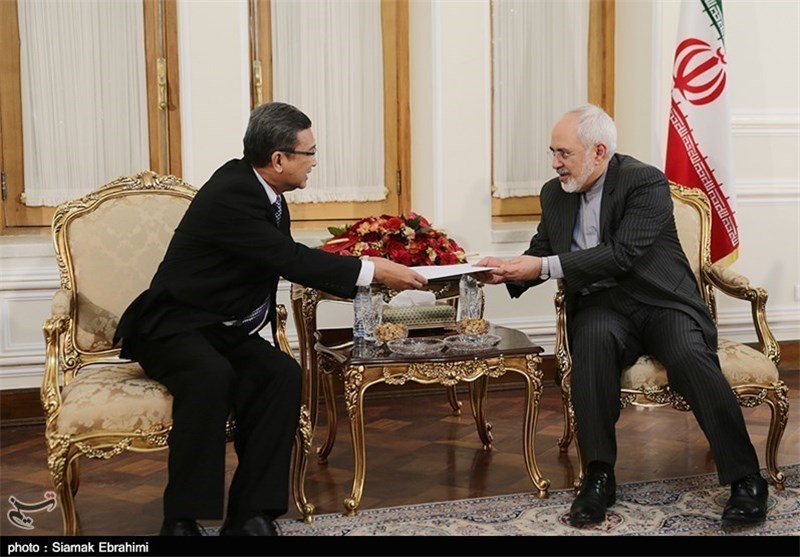 In a meeting with the Thai envoy in Tehran on Sunday evening, Zarif described Tehran-Bangkok relations as "historical and age-old", saying that this year the two countries celebrate the 60th anniversary of the establishment of relations.
Zarif also expressed the hope that mutual cooperation, especially between the private sectors of Iran and Thailand, would boost during the diplomat's tenure in the Islamic Republic.
"The strengthening of economic and trade relations with Thailand is among our priorities," he said.
The Thai envoy, for his part, voiced his country's willingness to expand ties in diverse spheres, tourism in particular.
"I assure you that I am committed to promoting mutual cooperation in all areas," he noted.
In the meeting, the Thai diplomat also submitted a copy of his credentials to the Iranian foreign minister.