UN Chief Calls on World to Stop Destruction of Iraqi Sites
TEHRAN (Tasnim) - UN Secretary-General Ban Ki-moon voiced outrage over the destruction by the Islamic State in Iraq and the Levant (ISIL) group of Iraqi cultural sites, and urged the world to stop it.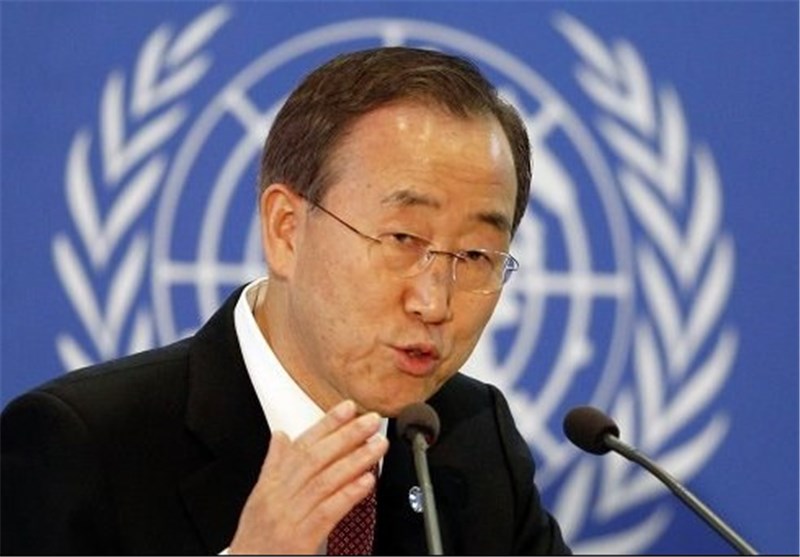 "The secretary-general urgently calls on the international community to swiftly put a stop to such heinous terrorist activity and to counter the illicit traffic in cultural artifacts," Ban said in a statement from his spokesman.
"The deliberate destruction of our common cultural heritage constitutes a war crime."
He stressed that the perpetrators must be held to account, AFP reported.
ISIL militants have bulldozed the ancient Assyrian city of Nimrud, smashed artifacts in the Mosul museum and have now reportedly set their sights on the 2,200-year old city of Hatra.
Ban said he was "outraged" by the destruction, citing the latest reports of the razing of Hatra, a world heritage site in the north of Iraq.
The UN Security Council last month adopted a resolution aimed at choking off financing for ISIL from antiquities trafficking as well as oil smuggling and ransom payments.
A ban on looted antiquities in Iraq was already in force, and was expanded to Syria under the resolution.