Militarism Has No Place in Caspian Sea: Iranian Official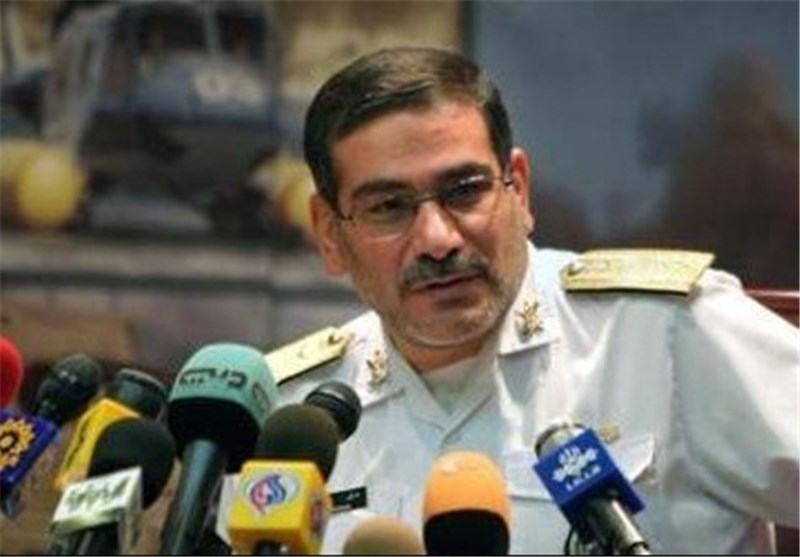 TEHRAN (Tasnim) - Secretary of Iran's Supreme National Security Council (SNSC) Ali Shamkhani highlighted the country's role in ensuring security of the Caspian Sea, stressing that militarism has no place in the water body.
"The Caspian is the sea of peace, friendship and security," Ali Shamkhani said on Monday, dismissing the idea of militarism in the strategic lake north of Iran.
He made the comments on the sidelines of a ceremony in the port city of Bandar-e-Anzali, held to officially deliver the homegrown Damavand destroyer to the naval forces.
"The Islamic Republic of Iran has always played a unique role in providing security, particularly the security of energy (flow) in the Caspian Sea," Shamkhani added.
The ranking official also noted that Iran seeks to use all its potential to "demonstrate might" and "create deterrence" in the face of the region's common threats, specifically terrorism.
"In light of collective security, the regional countries' economic boom will happen by employing the unique potential of the (Caspian) Sea," he explained.
Despite Iran's cooperative stance towards the neighbors, certain powers are inclined to create "fabricated rift" in order to prepare the ground for their presence in the region, Shamkhani added.
The Caspian Sea is the largest enclosed water body on earth by area, variously classed as the world's largest lake or a full-fledged sea.
The Caspian Sea Convention will determine the territorial rights of littoral states as well as other matters related to the world's largest landlocked body of water.