Solar-Powered Swiss Plane Attempts Flight around World
TEHRAN (Tasnim) - A Swiss solar-powered plane took off from Abu Dhabi, marking the start of the first attempt to fly around the world without a drop of fuel.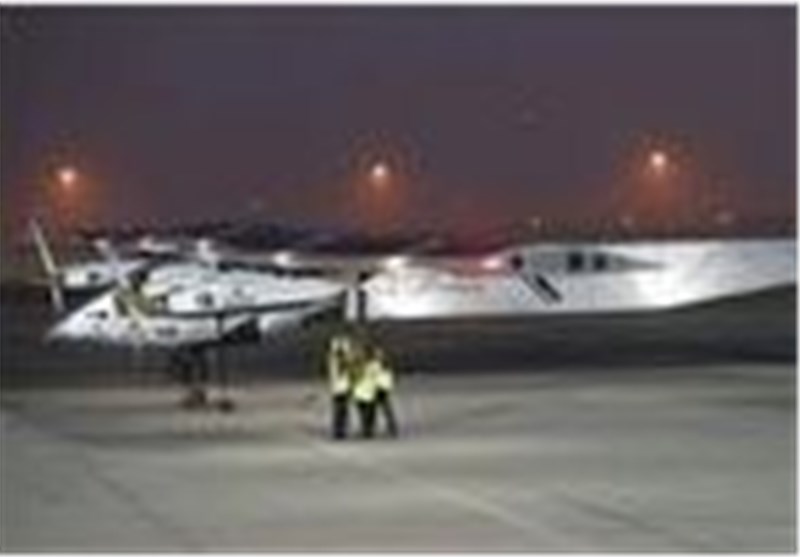 The Solar Impulse 2, piloted by Andre Borschberg of Switzerland, took off at 7:12am local time (0412 GMT) from the UAE's Al-Bateen airport and headed to Muscat, the capital of Oman, where it is expected to land later after the first leg of the journey.
The developers say the aim is to create awareness about replacing "old polluting technologies with clean and efficient technologies".
Andre Borschberg, Solar Impulse co-founder, was at the controls of the single-seater when it took off from the Al Bateen airport in the United Arab Emirates on Monday morning.
The take-off, which was originally scheduled for Saturday but delayed due to high winds, capped 13 years of research and testing by Borschberg and fellow Swiss pilot Bertrand Piccard.
They will take turns to fly the plane around the world and switch seats during stopovers, Al Jazeera reported.
Two hours and 15 minutes into the flight, Borschberg was 13 percent of the way to Muscat and attempting to give media interviews before calling his wife, according to a website monitoring his progress.
Shortly before take-off, Borschberg, 63, said on Twitter that the "challenge to come is real for me & the airplane".
"This project is a human project, it is a human challenge," Borschberg said on Sunday.
The wingspan of the one-seater plane, known as the Si2, is slightly bigger than that of a jumbo jet, but its weight is around that of a family car.
From Muscat, it will make 12 stops on an epic journey spread over five months, with a total flight time of around 25 days.
It will cross the Arabian Sea to India before heading on to Myanmar, China, Hawaii and New York.
Landings are also earmarked for the midwestern US and either southern Europe or North Africa, depending on weather conditions.
The longest single leg will see a lone pilot fly non-stop for five days across the Pacific Ocean between Nanjing, China and Hawaii, a distance of 8,500km.