Deputy FM Voices Iran's Support for National Dialogue in Yemen
TEHRAN (Tasnim) – The Iranian deputy foreign minister voiced deep concern about the ongoing turmoil in Yemen, saying that the Islamic Republic supports national dialogue among all parties to resolve the crisis in the Arab country.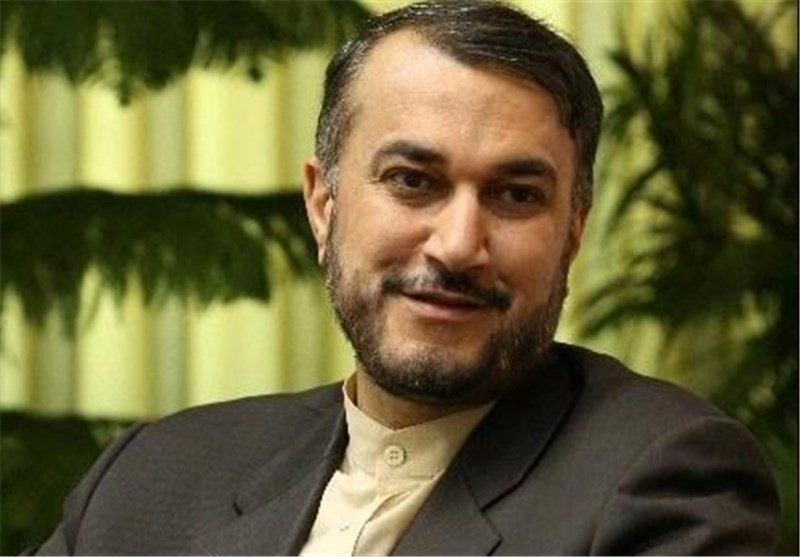 "Tehran supports national dialogue in Yemen among all parties, because the country belongs to all Yemenis," Iranian Deputy Foreign Minister for African and Middle Eastern Affairs Hossein Amir Abdollahian said in an interview with the IRIB.
He further described security in Yemen as "acceptable", saying that by their unity, the Yemeni people will not allow foreigners to meddle in the country's internal affairs.
The Iranian diplomat went on to say that "Tehran welcomes national unity, sovereignty, independence, and comprehensive national dialogue, in Yemen and regards preserving unity and fighting terrorism as a necessity in the country."
Amir Abdollahian noted that Iran regards the security of Yemen as its own security and a regional issue.
Amir Abdollahian further blamed Yemen's crisis on the fugitive former President Abd Rabbuh Mansour Hadi, saying that the ex-president's move to resign has plunged the country into turmoil.
"The Yemeni resigned president should have stayed in Sana'a and avoided plunging the country into the crisis with his resignation letter," the Iranian diplomat said.
The former Yemeni president fled Sana'a on February 21 after weeks under effective house arrest and went to Aden, where he highlighted his determination to resume duties.
Hadi stepped down in January, but the Yemeni parliament didn't approve the resignation which he later withdrew after leaving the capital. The Houthi Ansarullah movement, however, said that Hadi had lost his legitimacy after escaping Sana'a.