6 Million Visitors Expected in Journey to Iran Former War Zones
TEHRAN (Tasnim) – An Iranian military official said around six million people are expected to travel during the year-end period to the country's border areas that used to be war zones during the Iraqi imposed war on Iran in the 1980s.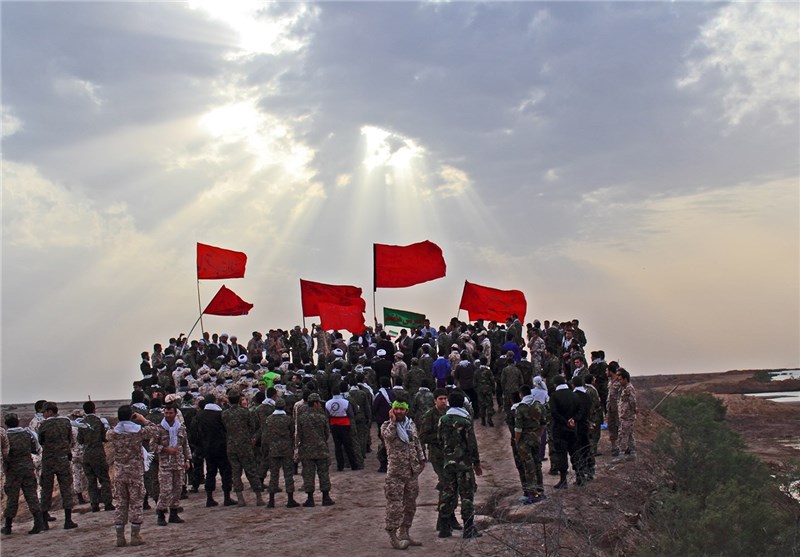 Speaking at a press conference in Tehran on Tuesday, Lieutenant Commander of Iran's Basij (volunteer) Force General Ali Fazli said thorough preparation has been done for the annual cultural excursions to the former war zones during the new Iranian year's period.
He said six million visitors are expected to visit the areas in the west, south and southwest of Iran until April 20.
The annual excursions are part of a broad cultural program in Iran to familiarize people, particularly the young generation, with the Iranian soldiers' bravery during eight years of imposed war under former Iraqi dictator Saddam Hussein in the 1980s.
In March 2014, Supreme Leader of the Islamic Revolution Ayatollah Seyed Ali Khamenei also paid a visit to the southwestern province of Khuzestan, where he said the annual trips to the former war zones is a perfect opportunity to relive the memory of Iranian soldiers' devotion to their country and commemorate the veterans and characters that played significant roles during the 8-year-long imposed war.
The Leader had also urged the Iranians to remain vigilant in the face of the plots hatched by "the ill-wishers of the Iranian nation" that aim to make the issue of the Sacred Defense fade into insignificance.
In Iran, the 1980-1988 Iran-Iraq war is known as the Sacred Defense, and Sacred Defense Week is held on the anniversary of the beginning of the war.