Colombia to Temporarily Halt Bombing of FARC Rebels
TEHRAN (Tasnim) - Colombia's armed forces will halt bombing raids against FARC rebels for one month, President Juan Manuel Santos said, in recognition of the unilateral ceasefire declared by the guerrillas, who are in peace talks with the government.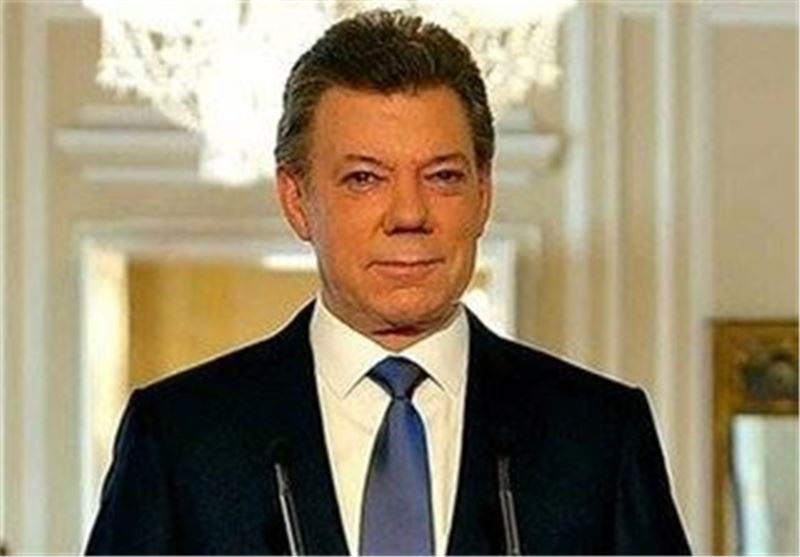 "In regards to the indefinite, unilateral ceasefire declared by the FARC on December 18, we must recognize that they have fulfilled it," Santos said in a televised address on Tuesday.
"For this reason, and to propel the de-escalation of the conflict, I have decided to order the defense ministry and the leaders of the armed forces to cease bombardments over FARC camps for one month," Santos added.
Ceasing aerial raids, which have been the military's most lethal means of attacking the FARC, could possibly be extended if the rebels continue to hold to their ceasefire, said Santos. But he also warned that the military would not shy away from engaging the guerrillas in combat or resuming aerial raids should civilians be threatened or if the FARC resumed hostilities.
The development is seen as a major stride in Colombia's peace process aimed at ending Latin America's longest-running civil war pitting FARC, or the Revolutionary Armed Forces of Colombia, against the army.
"The last couple of months we have seen de-escalation of the conflict," Al Jazeera's Alessandro Rampietti, reporting from Bogota, said.
On Saturday, the two sides announced a plan for a joint effort to remove unexploded land mines.
However, Santos is likely to face harsh criticism from his former ally, ex-president Alvaro Uribe, whose intense military campaign against the rebels from 2002-2010 decimated their ranks.