Iran's President in Turkmenistan to Expand Bilateral Relations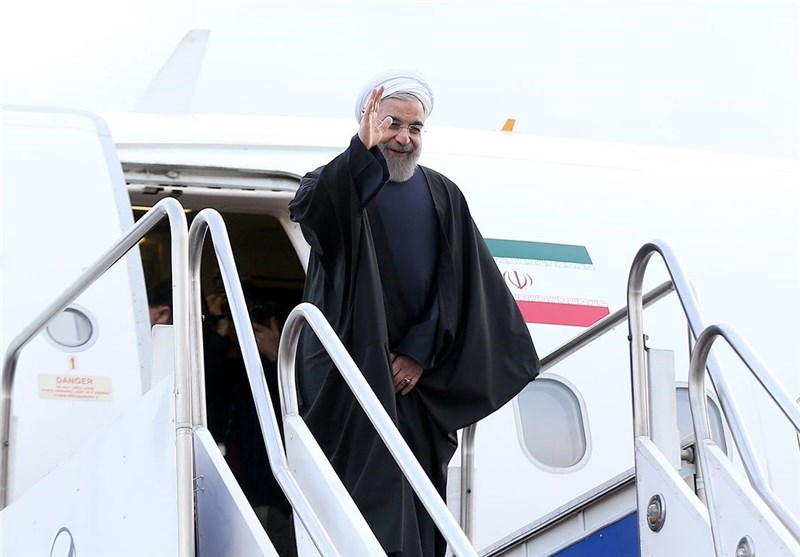 TEHRAN (Tasnim) – Iranian President Hassan Rouhani started a two-day official visit to Turkmenistan in a bid to promote Tehran-Ashgabat ties and cooperation.
Upon his arrival in Ashgabat on Tuesday evening, Rouhani was welcomed by Turkmen officials including Foreign Minister Rasit Meredow.
Speaking to reporters on Tuesday evening before leaving Tehran, Rouhani said that expansion of ties with regional countries is "a priority in Iran's foreign policy".
Improving the two countries' trade interaction, and expanding Tehran's cooperation with the Central Asian country are among the main goals behind the Turkmenistan visit, Rouhani added.
Rouhani is visiting Ashgabat at the invitation of his Turkmen counterpart Gurbanguly Berdimuhamedow.
There will be a ceremony to sign bilateral cooperation agreements and then the two presidents will attend a joint press conference, Rouhani's deputy had announced on Sunday.
Later on Wednesday, the two presidents are due to join a gathering of Iranian and Turkmen traders and businessmen.
Iran is one of Turkmenistan's major trade partners. It exports machinery, construction materials, sedans, buses, food stuff, agricultural and petrochemical products, electrical products and home appliances to Turkmenistan, and imports natural gas, electricity, textiles and agricultural products from its northern neighbor.