Raid Launched on Pakistan's MQM Party Offices
TEHRAN (Tasnim) - The headquarters of the dominant political party in Pakistan's largest city of Karachi has been raided by paramilitary forces, who claim to have recovered "illegal weapons" from the premises.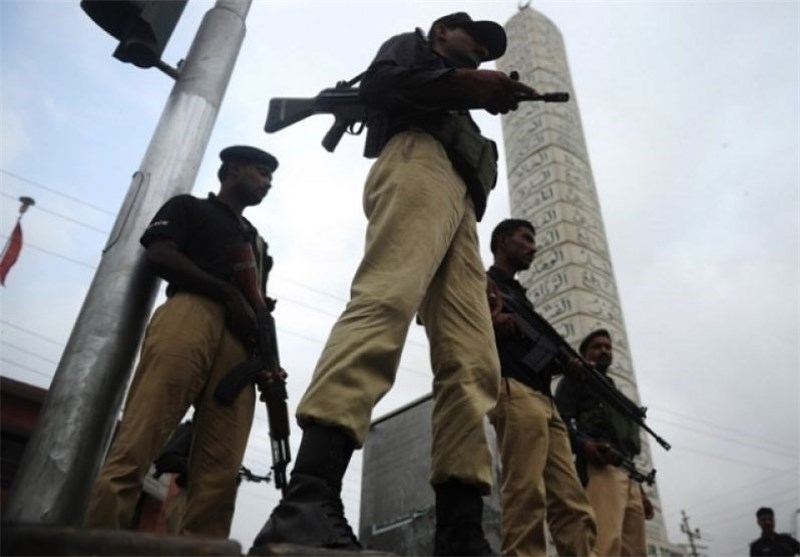 The raid on the Muttahida Qaumi Movement's (MQM) offices in the Azizabad area of the city was carried out early on Wednesday morning, with party officials saying that several party workers had also been arrested.
"The Rangers [paramilitary force] came into [party leader] Altaf Hussains residence, his sister's residence and the Khursheed Memorial hall [the party's secretariat], and they ransacked the whole area. They have had all the offices opened up," Saman Jafri, an MQM member of parliament and eyewitness, told Al Jazeera.
"All our workers were peaceful, and even us lawmakers were remaining silent while the operation was ongoing," Jafri said.
According to Jafri's account, as well as the party's information department, the Rangers also opened fire with live ammunition on party workers who had gathered during the raid, killing one man. The victim was identified as Waqas Ali Shah, 24, a member of the party's information department.
Colonel Tahir, a spokesperson for the Rangers paramilitary force, told local media after the raid that the authorities had carried out an "information-based operation" and recovered "some illegal weapons" from the premises.
Speaking following the raid, Faisal Sabzwari, a party leader and member of the Sindh provincial assembly, said that the weapons that had been seized were licensed and legal.
"We accept that according to the laws of Pakistan, the weapons have been obtained through licences and are in the knowledge of the government," he told reporters outside the party headquarters. "They are all of permitted bore, not prohibited bore. Those weapons are here - were here - for our protection."
Following the raid, the MQM called for a day of "peaceful protest" to be observed in the city, which saw shops hurriedly closed and public transport urged to stay off the streets. Previous such days of protest have seen MQM activists forcibly shut down markets and public transport, with some breaking out into violence.