Iranian Speaker, Qatari Emir Confer on Bilateral Ties
TEHRAN (Tasnim) – Iranian parliament speaker and the Emir of Qatar in a meeting in Doha discussed a host of issues, including relations between the two countries.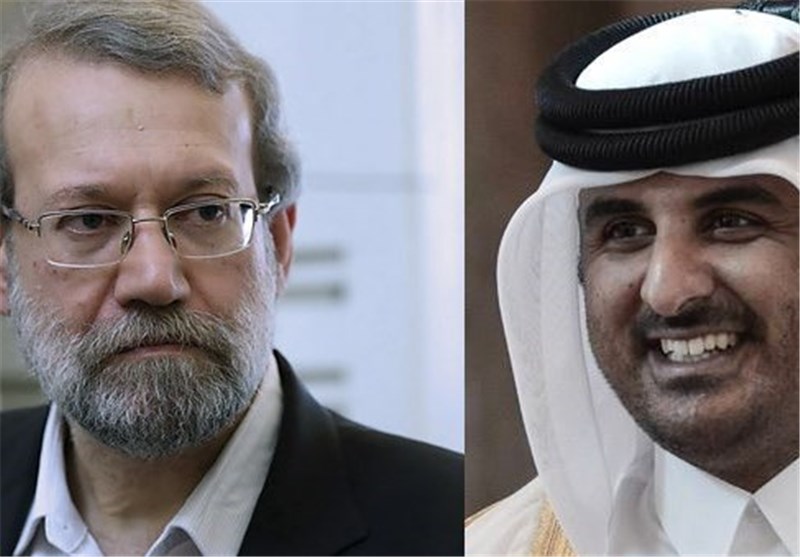 During the meeting held in the Qatari capital on Wednesday, Ali Larijani and Sheikh Tamim bin Hamad Al Thani exchanged views on ways to promote economic ties as well as regional issues.
The Qatari ruler hailed Tehran-Doha relations as "very good" and said that since the victory of the 1979 Islamic Revolution, Iran has never caused a problem for Qatar and that the two nations have enjoyed close ties.
Larijani arrived in Qatar on Tuesday night following a two-day visit to Kuwait.
Upon his arrival in Doha, Larijani was welcomed by his Qatari counterpart Muhammad Bin Mubarak Bin Saleh al-Khalifi, who told reporters, "Iran and Qatar do not have disagreements in any field".
The Iranian official also said that he was glad to visit the "friendly" countries of Kuwait and Qatar.