Larijani Urges Closer Parliamentary Ties between Iran, Qatar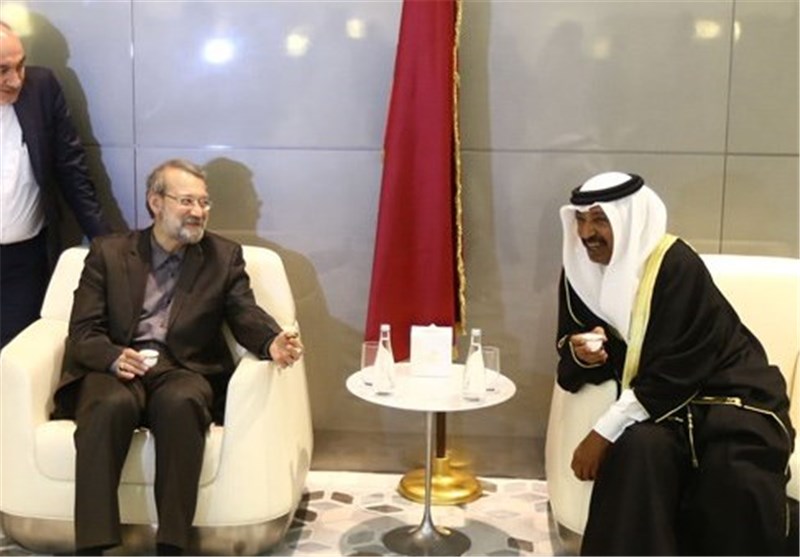 TEHRAN (Tasnim) – Iranian Parliament Speaker Ali Larijani stressed the need for closer ties between the parliaments of Iran and Qatar.
Speaking in a meeting with his Qatari counterpart, Muhammad Bin Mubarak Bin Saleh al-Khalifi, Larijani pointed to the ongoing crises in the Middle East region and said Tehran and Doha should boost cooperation to establish peace in the region.
"I think Iran and Qatar play an important role in establishing sustainable security in the region," the Iranian parliament speaker said.
He further stressed the need for utilizing the two countries' experiences in various areas and expressed the hope that his visit to Qatar would lead to the promotion of economic and parliamentary cooperation between Tehran and Doha.
He also said the Consultative Assembly of Qatar has had close cooperation with the Iranian parliament.
During the meeting, Larijani invited his Qatari counterpart to pay an official visit to Iran.
The Iranian parliament speaker arrived in Qatar on Tuesday night following a two-day visit to Kuwait.